Just finished the first season in MyCAREER, and swept the Lakers in the Finals. Afterwards, I got this text message from Anthony Davis.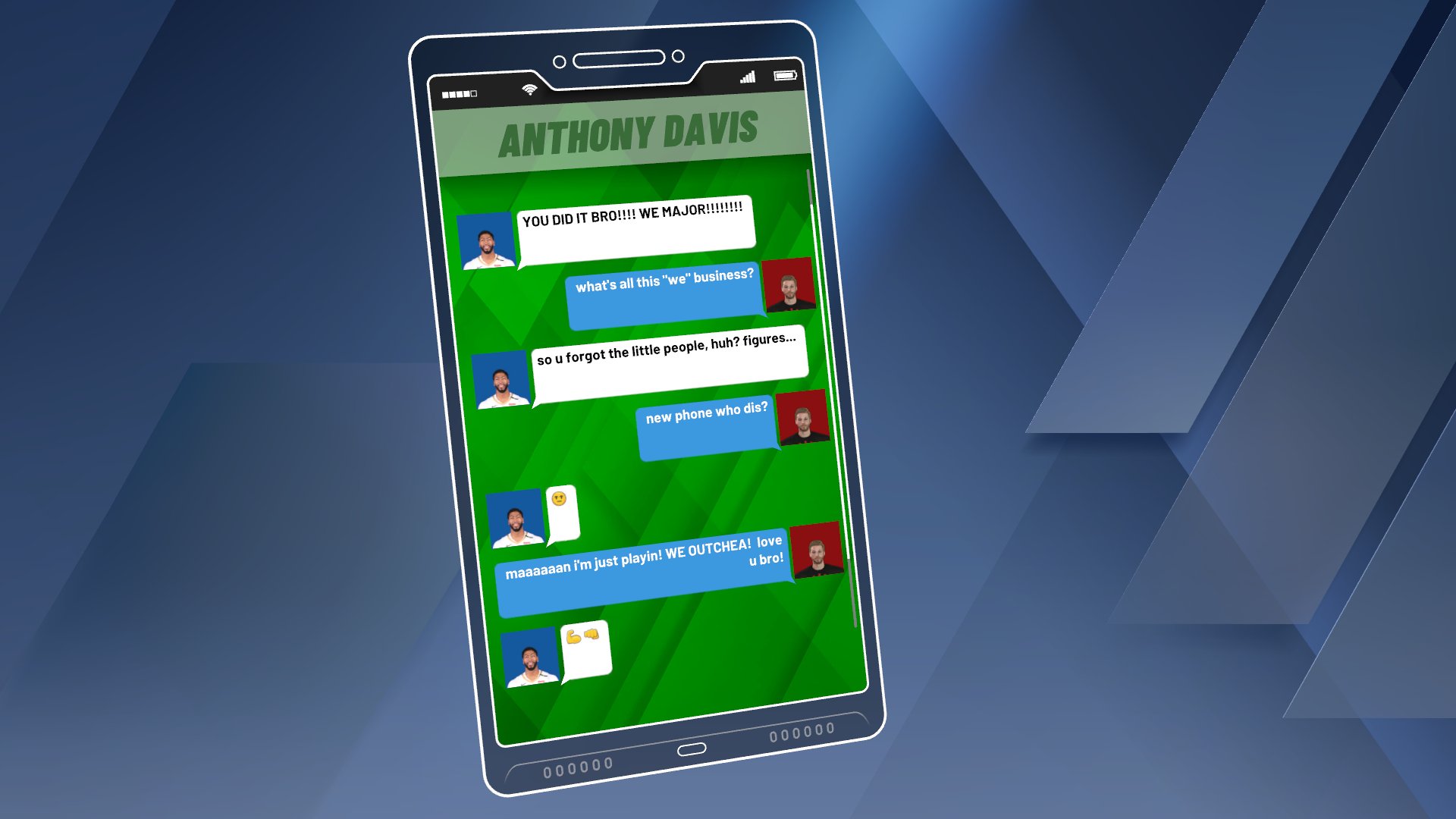 Makes me think that there was an assumption that most people would be playing with the Lakers in MyCAREER. As it stands, The Brow comes off looking like a good sport...or wanting to share in the glory despite being on the losing team. Either way, I thought it was pretty funny.
That's given me some closure after ending up getting hooked again this year. Having reached 99.9 Overall and maxed out my Badges, set a bunch of records, and played most of the season through to the championship, I'm going to try to sim my way into the Hall of Fame, and just keep my player for online play if I feel like jumping on. It was fun though, and the addition of the championship parade in The Neighborhood was something different on top of the usual post-game celebration. I got a kick out of seeing a QTE to gain fans while riding on the bus during the parade; that was funny as well.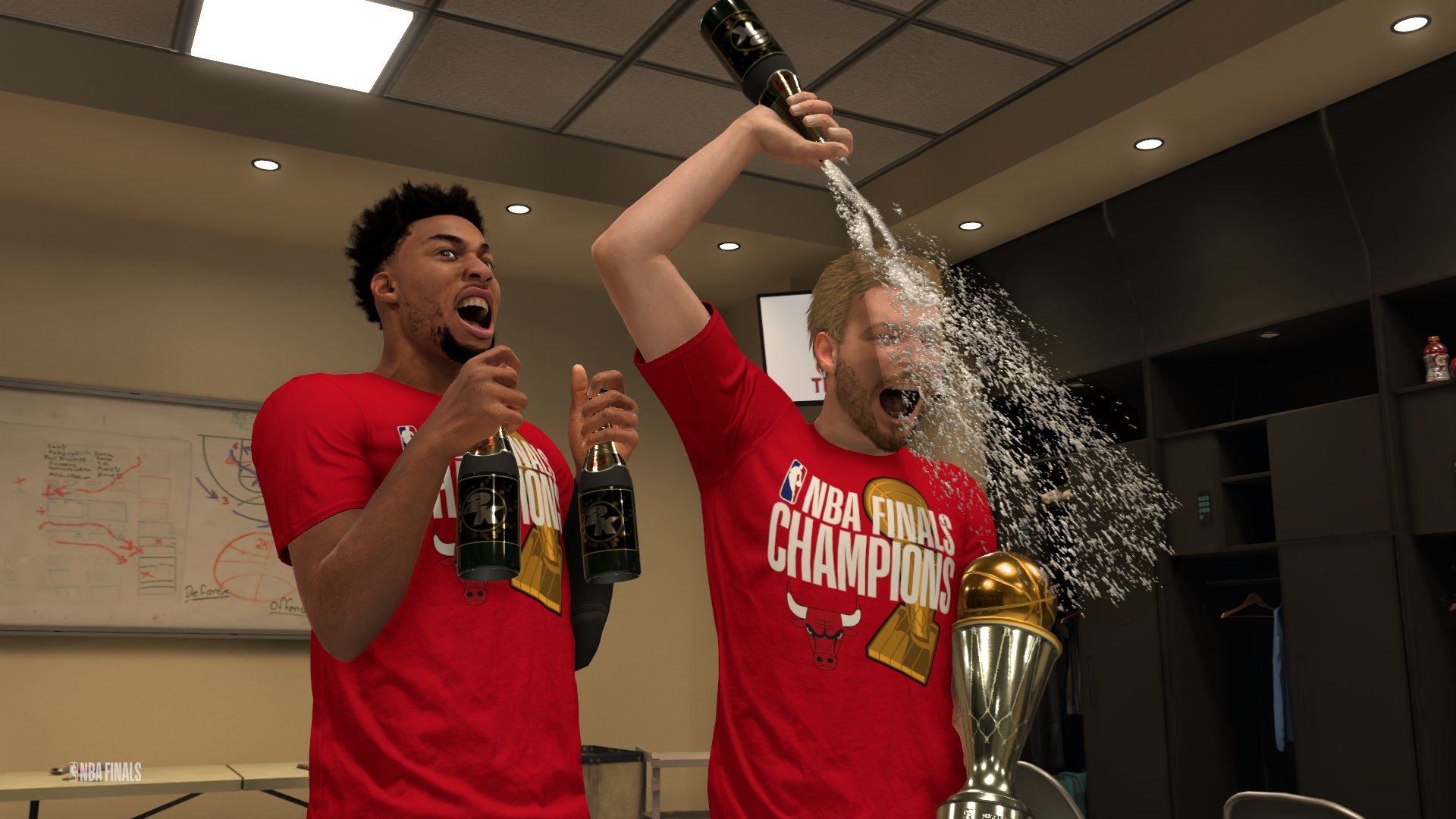 It's been a fun ride on this generation, but I'm definitely ready to put aside MyCAREER. I thought I was done already but I made the mistake of trying it out, taking a couple of games seriously, and subsequently getting stuck into it again in NBA 2K20. Come NBA 2K21, I think I'll just have to leave it alone entirely to break the habit. In theory it's worth grinding up a player for online use, but unfortunately that scene isn't as good as it used to be, so it's definitely more out of habit than appeal these days. I've been able to break it up with MyTEAM though, so it'll be nice to spend more time elsewhere now.