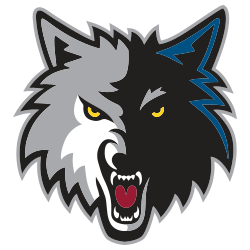 X's T'WOLVES ASSOCIATION
No guarantees but 2k11 has made me want to give it another go. Tried to find as bad a team as possible but with some semi-likeable pieces & here I am, starting an Association with the Minnesota Timberwolves. Gotta luv David Kahn, he's breathed new life & given me a team to mold with SF's galore, Darko & that Peko guy getting nice fat deals for no good reason. Bring it on Kahn, bring it on.
Anyways, let's get the formalities out of the way:
Version:
2K11
Game Style:
Custom
Difficulty:
All-Star
Roster:
2K Default (with Rubio CAP downloaded & edited for realism purposes)
Season Length:
29 games (I will play half, sim half)
Playoff Format:
3-3-5-5 (the 3-3-3-3 would've made more sense with shorter season but I want the big series to matter more)
Play Quarter Length:
10 minutes
Sim Quarter Length:
12 minutes
Rookies:
Generics (what else could they be?

)
NLSC-ers:
Appears I have gone against my word & put a few in.
As always, enjoy