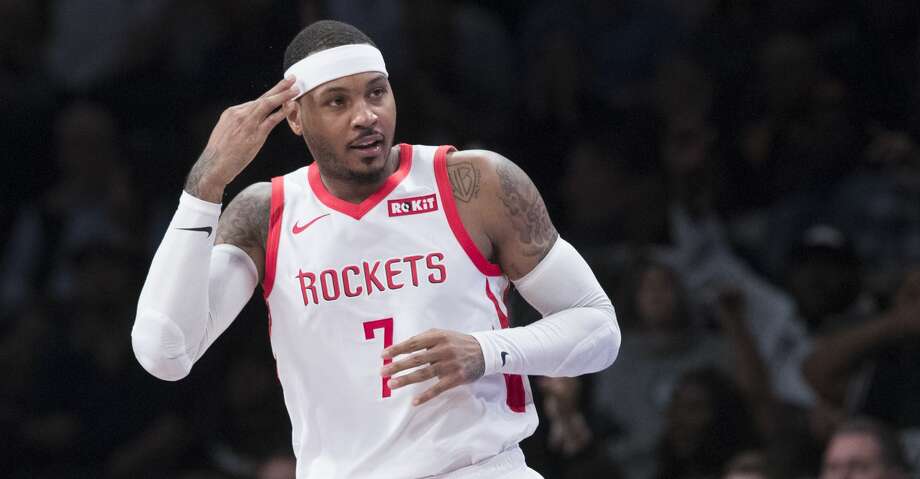 Agents for Carmelo Anthony are gathering information about teams that would potentially be interested in signing him should he leave the Houston Rockets.
There has been a level of surprise to how quickly the situation between Anthony and the Rockets has fallen apart.
Anthony will remain away from the Rockets for the third straight game on Tuesday.
Mike D'Antoni plans to move rookie Gary Clark into a more prominent role in the rotation, which would usurp Anthony's minutes.
Anthony has remained eager to play and try to contribute to the Rockets.
Anthony could have his veteran's minimum $2.4 million contract claimed on waivers, or he could clear waivers and become a free agent.
Adrian Wojnarowski/ESPN
****76ers may be interested in picking up Carmelo****