Dear NLSC visitors, I present to you my first modified element of an NBA Live game

It's the Minnesota Timberwolves logo as unveiled on 11 April 2017:
http://www.nba.com/timberwolves/new-log ... 8-unveiled
The wordmark is the 2009-2017 one from Wikipedia - when it changes, I will update the file.
Download link is here:
Minnesota Timberwolves 2017/18 Logo
Critique and tips are welcome!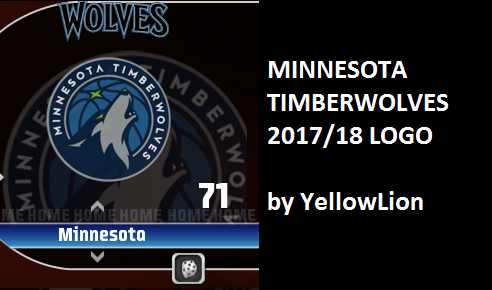 EDIT: I think I should mention that I used Andrew's 2016/17 Atlanta Hawks logo for dimension reference.