January Summary
Grizzlies grinding ahead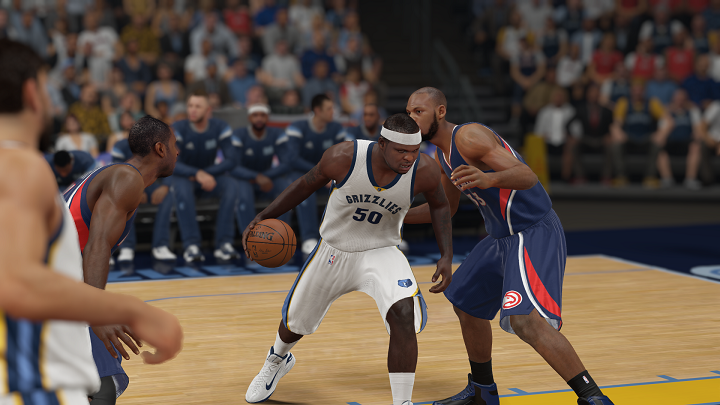 The Grizzlies were 6th in the conference at the start of January and were looking just mediocre successful playoff runs in the past few seasons. But a team that plays defense like Memphis should never be counted out. The Grizz have won 10 straight games to close the month and now find themselves third in the conference. Memphis is just .5 games back of #2 New Orleans and now seem to be the favorites to chase down the Thunder's 4.5 game lead for first in the West. The Grizzlies' improved offense as of late has a lot to do with their winning streak, and much of the credit for the offense should go to Wilson Chandler. The offseason signing is averaging over 15 points a night and securing 6.6 rebounds, giving the team a much-needed offensive option aside from their frontcourt of Randolph and Gasol. Mike Conley has settled into a comfortable role while scoring less, averaging a career-best 7.9 APG and shooting over 47% from the field. With a better balance, more offense versatility, and the same defensive focus, the Grizzlies are reminding people that they are still contenders in a tough Western Conference.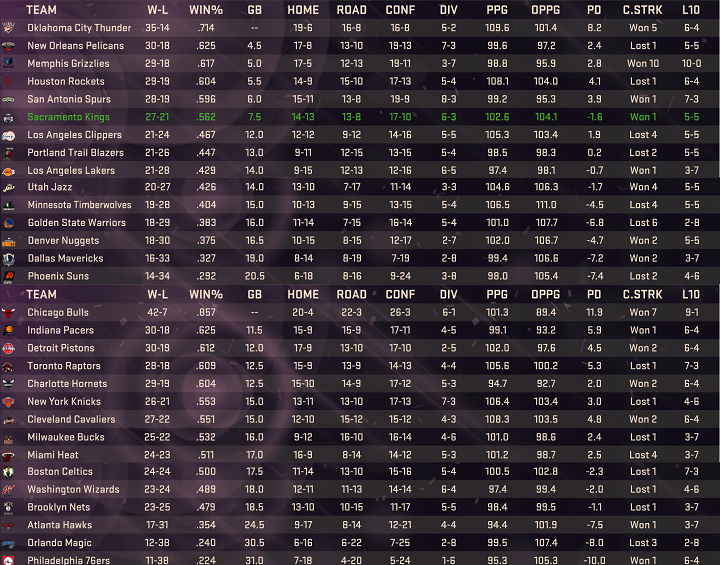 --------------------------------------------------------------------------------------------------------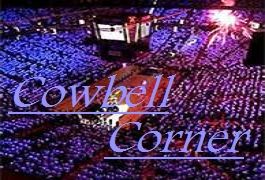 For the latest Kings
news, blogs, interviews,
and highlights.
Kings Month in Review
Inconsistent defense still a problem
The Kings have been an offense force this season. This was not necessarily expected, but their combination of half-court dominance and ability to run the break with Rudy Gay, Ben McLemore, Quincy Acy, and Derrick Williams results in a team that is putting up over 102 a night. But they are still allowing 104.1 to opponents. Somehow they are over .500 while having a negative differential, but the defense needs to improve if the Kings hope to return to the postseason this year. In particular, they struggle with managing penetration and recently had an embarrassing stretch of allowing five straight opponents a 30+ point scorer (I. Thomas (OKC) 31, B. Jennings (DET) 34, K. Thompson (GS) 38, D. Derozan (TOR) 33, C. Anthony (NYK) 48). The team hoped that the PG switch they made would help that issue, but the results have been mixed. In the 5 games since starting Martin, the Kings have allowed 101.6 PPG. The numbers are better, but still unproven. 5 games is a small sample size and they still allowed some good performances from opposing guards. Mike Conley, currently averaging just 14.3 PPG, scored 31 against the Kings. Jrue Holiday topped his 13.1 PPG average with a 27 point effort. If the Kings want to continue their upward momentum towards sustained success, their defense has to continue to improve. They have made some defense improvement since last season but more is definitely needed.