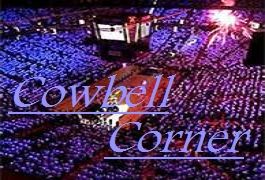 For the latest Kings
news, blogs, interviews,
and highlights.
Working the phones
A busy Sacramento FO showed no signs of slowing down at the trade deadline
New faces seeking another chance are finding themselves in Sactown
Tyreke Evans. John Salmons. Patrick Patterson. Chuck Hayes. All rotational players for the Kings last season, now shipped out of Sacramento. Greivis Vasquez. Luc Mbah a Moute. Additions that the new Kings management had made to the roster that have already been moved out. They had wasted no time at the start of the season in trading Tyreke Evans away. Midway through the season, they swing for the fences by acquiring oft-criticized Rudy Gay relatively cheaply. While nobody knows who will be traded next, one thing that is known is this: the Kings are not sitting idly by.
Add Marcus Thornton to the list of former core Kings now with a new area code. The Kings got involved in the Rockets-Pelicans deal that sent Omer Asik to the Pelicans' frontcourt next to Anthony Davis. Thornton goes to the Rockets to bolster the bench of the title hopefuls in Houston. The playoff-hopeful Pelicans added Asik to a talented core with Jrue Holiday, Anthony Davis, Eric Gordon, and Tyreke Evans. But the Kings gave up one of the better players in the deal and only got former King Omri Casspi and the rights to Pierre Jackson in return. Casspi is probably not going to set the league on fire in his return to Sacramento, and reports suggest the Kings will leave Jackson in the D-League until next season and avoid wasting a contract year.
The Kings also waived Austin Daye and signed Dequan Jones after the Thornton deal. Daye got his chances to revive his career and find a niche in Sacramento, but struggled too severely with his shooting. Jones comes from the Kings' D-League affiliate, hungry for another chance to make his way onto an NBA roster. In a somewhat cold-hearted way, waiving Daye shows that the Kings are going to give young players a chance but can't wait around forever. Jones may take Daye's spot as a young player on the fringe of joining Quincy Acy and Derrick Williams as worthy of a spot on the pine.
Moving Thornton puts even more pressure on Ben McLemore immediately, and hurts the Kings' bench production. But it has been made clear that this season is not about wins and losses. It is a year of transition, of reshaping the roster and changing the culture. With the dust settling after a busy transaction year, what has emerged is a Kings' team with a direction. A Big 3 with a bruising bigman, an explosive point guard, and a versatile wing. A young core with a respected veteran leader. Cousins, Thomas, and Gay give Sacramento hope for the future, a framework for a roster, and talking points for media attention. Young prospects such as Derrick Williams, Quincy Acy, and even Pierre Jackson line their bench. Veteran leadership in Gay and Carl Landry seem to provide players who can help hold Demarcus Cousins accountable. No longer are the Kings the poor small market team, with a salary-floor payroll and a sub 30-win roster. Pieces are still needed, but the aggressiveness of the Kings in the trade market has brought Sacramento more than talent. Leadership and hope is arriving at last.