Lawson upends Kings in Sacramento
Nuggets

: 105
Kings

: 88
Denver Nuggets Top Performers
Ty Lawson:

27 PTS - 7 AST - 12/29 FG - 1/5 3PT FG - 2/2 FT


Evan Fournier:

20 PTS - 7 REB - 8/20 FG - 3/5 3PT FG


Danilo Gallinari:

17 PTS - 8 REB - 7/19 FG - 3/4 FT


Javale McGee:

11 PTS - 12 REB - 5/8 FG - 1/4 FT
Sacramento Kings Top Performers
Demarcus Cousins:

24 PTS - 8 REB - 12/18 FG - 0/3 FT


Reggie Jackson:

17 PTS - 7 REB - 6 AST - 7/14 FG - 1/4 3PT FG - 2/2 FT - 7 TO


Rudy Gay:

14 PTS - 6 REB - 4/13 FG - 2/5 3PT FG - 4/4 FT


Allen Crabbe:

10 PTS - 4/7 FG - 2/2 3PT FG - 15 MIN
-------------------------------------------------------------
Ellis struggles in close loss to Kings
Kings

: 104
Mavericks

: 100
Sacramento Kings Top Performers
Rudy Gay:

28 PTS - 4 REB - 10/19 FG - 2/4 3PT FG - 6/8 FT


Demarcus Cousins:

15 PTS - 9 REB - 6 AST - 6/8 FG - 3/6 FT


Reggie Jackson:

15 PTS - 5 REB - 3 AST - 4/11 FG - 7/8 FT


Allen Crabbe:

14 PTS - 6 AST - 6/13 FG - 1/2 3PT FG - 1/1 FT - 17 MIN
Dallas Mavericks Top Performers
Monta Ellis:

21 PTS - 3 REB - 2 AST - 9/32 FG - 3/14 3PT FG


Devin Harris:

19 PTS - 8 AST - 8/18 FG - 2/7 3PT FG - 1/1 FT


Samuel Dalembert:

13 PTS - 9 REB - 4/6 FG - 5/5 FT


Dirk Nowitzki:

DNP - Sprained Shoulder
-------------------------------------------------------------
Kings D holds Bucks to 34% in easy victory
Kings

: 100
Bucks

: 89
Sacramento Kings Top Performers
Rudy Gay:

24 PTS - 10/15 FG - 3/6 3PT FG - 1/1 FT


Reggie Jackson:

18 PTS - 6 REB - 4 AST - 8/18 FG - 1/3 3PT FG - 1/2 FT


Demarcus Cousins:

16 PTS - 13 REB - 6 BLK (Career-High) - 6/16 FG - 4/4 FT


John Henson:

7 PTS - 13 REB - 5 AST - 2 BLK - 2/6 FG - 3/6 FT
Milwaukee Bucks Top Performers
O.J. Mayo:

18 PTS - 6/13 FG - 3/5 3PT FG - 3/4 FT


Ersan Illyasova:

14 PTS - 15 REB - 2/10 FG - 1/3 3PT FG - 9/11 FT


Brandon Knight:

14 PTS - 9 REB - 4 AST - 6/11 FG - 2/2 3PT FG - 0/3 FT


Giannis Antetokounmpo:

11 PTS - 4 REB - 3 AST - 3/9 FG - 5/6 FT
-------------------------------------------------------------
Raptors win behind perimeter trio
Raptors

: 109
Kings

: 92
Toronto Raptors Top Performers
Demar Derozan:

22 PTS - 3 REB - 3 AST - 8/9 FG - 6/6 FT


Greivis Vasquez:

22 PTS - 3 REB - 5 AST - 8/15 FG - 2/4 3PT FG - 4/5 FT


Landry Fields:

20 PTS - 8 REB - 4 AST - 8/17 FG - 2/4 3PT FG - 2/4 FT


Jonas Valanciunas:

10 PTS - 9 REB - 4 BLK - 5/10 FG
Sacramento Kings Top Performers
Demarcus Cousins:

21 PTS - 5 REB - 3 AST - 8/18 FG - 5/5 FT


Ben McLemore:

18 PTS - 5 REB - 3 AST - 6/14 FG - 2/6 3PT FG - 4/4 FT


Rudy Gay:

17 PTS - 6 REB - 4 AST - 7/11 FG - 1/2 3PT FG - 2/2 FT


Reggie Jackson:

11 PTS - 4 REB - 4 AST - 3/7 FG - 1/2 3PT FG - 4/5 FT
-------------------------------------------------------------
Healthy Lopez shines in Nets win
Nets: 116
Kings

: 109
Brooklyn Nets Top Performers
Brook Lopez:

31 PTS - 5 REB - 5 STL - 10/16 FG - 11/13 FT


Kevin Garnett:

15 PTS - 13 REB - 3/9 FG - 9/10 FT


Deron Williams:

11 PTS - 3 REB - 2 AST - 3/10 FG - 1/3 3PT FG - 4/4 FT


Paul Pierce:

11 PTS - 4 REB - 6 AST - 3/4 FG - 1/2 3PT FG - 4/4 FT
Sacramento Kings Top Performers
Reggie Jackson:

35 PTS (Season-High) - 3 REB - 6 AST - 10/16 FG - 4/6 3PT FG - 11/11 FT


Ben McLemore:

22 PTS - 4 REB - 7/14 FG - 4/8 3PT FG - 4/6 FT


Demarcus Cousins:

11 PTS - 6 REB - 4/9 FG - 3/3 FT - 22 MIN - 6 FLS


Rudy Gay:

10 PTS - 16 REB - 2/11 FG - 6/6 FT
-------------------------------------------------------------
NBA Notes:
Mavericks lose 6th straight, now 29-34 overall.
Bulls win 5th straight, now 35-28 overall.
Pistons win 5th straight, now 38-26 overall.
76ers win 5th straight, now 29-34 overall.
NBA Injury Updates:
Grizzlies F Zach Randolph out 2-4 weeks with Sprained Wrist.
Suns G Gerald Green out 1-2 weeks with Inner Ear Infection.
Kings G Allen Crabbe out 2-4 months with Broken Hip.
NBA Transactions:
-------------------------------------------------------------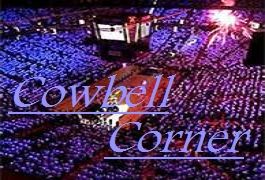 For the latest Kings
news, blogs, interviews,
and highlights.
Crabbe to miss rest of season with hip injury
The Sacramento Kings announced that guard Allen Crabbe will be out for at least the last two months of the NBA season with a Fractured Hip. Crabbe suffered the injury in the second half of the Kings' loss in Toronto to the Raptors on Saturday and sat out of Monday's game in Brooklyn while he was evaluated. Crabbe will travel back to Sacramento instead of accompanying the team on the rest of their 7-game roadtrip. The initial timetable for his return is 2-4 months. The Kings, who had enjoyed a healthy roster this season before Crabbe's injury, currently holds a playoff berth in the Western Conference. If they succeed in reaching the postseason, they will re-evaluate Crabbe at the end of the regular season for any possible playoff return.
Rookie guard Devin Hopkins was activated on the 12-man roster in place of Crabbe. Hopkins was acquired from Oklahoma City in the Isaiah Thomas trade and has not yet appeared for the Kings since the trade.