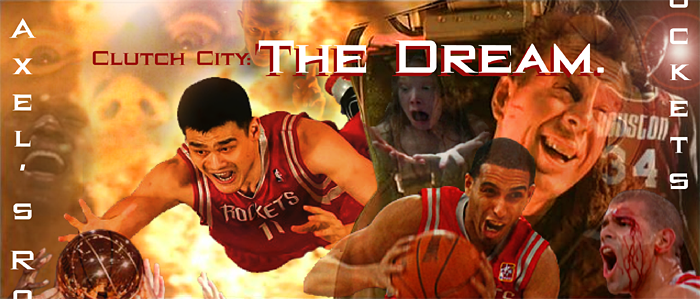 Praise

Clutch

for the epic banner!
Game
: NBA 2K11
System
: Playstation 3
Team
: Houston Rockets
Season Length
: 82 games
Play D-League Games
: Off
Injuries
: On
Team Chemistry
: On
Player Roles
: On
CPU Trades
: Off
Quarter Length/Sim Quarter Length
: 12/12
Difficulty
: All-Star
Sliders
: Sim, with added adjustments
NLSC Draftees
: Yes, with real draft classes
Since the real life Rockets are playing like crap this season, I'm doing this to create my own world in which the Rockets are good and (hopefully, fingers crossed, or legs crossed, in Yao's case) the injury bug doesn't plague us.
For those of you just beginning to read, the season doesn't start until the second page. The first page just has a season preview, replies from followers, and an introduction to what's known as the prediction game, for those who submit an NLSC Draftee (application is two posts below I believe).
So yeah, those of you barely beginning to read, enjoy, and feel free to post a reply here or PM me for any comments, feedback, or suggestions.

Again, enjoy!
The Dream Challenge/Prediction Game description