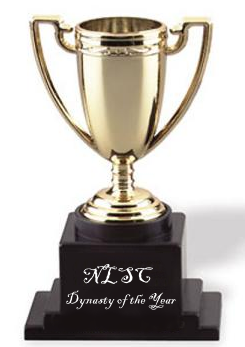 2010 Dynasty of the Year!

Welcome to my new dynasty thread!



I played many games with the new PC 2.0 patch, including the Raptors, Nets, Cavaliers, Warriors, Bulls and came up with a team, I felt the most comfortable with -



THE BUCKS!



I know the title is crappy, but hey, Jennings and Redd are both lefties and Redd is and Jennings will be the face of the franchise.

The reasons were Brandon Jennings (Fav rookie this year), Michael Redd (Fav SG after D-Wade) and Hakim Warrick (Just love his athleticism). Also, the Bucks are rebuilding, something I've never done. And the other pieces the Bucks have (Luc, Bogut, Gadzuric) felt intriguing. Also, I have done the Bucks before, but that didn't go very well as I only played 3 games.

Some minor deals will be made as usual, but nothing big like bringing Lebron or Dwight to Milwaukee.



A trade I will do is upgrade my SF position. I have Luc and Joe Alexander, but neither of those are starters on a regular basis. Although, I would want to keep Luc as a reserve. Alexander has a surprisingly good rating in the game, so he can be good trade bait.

Anyway, I hope this lasts the longest of my dynasties. I put a fresh copy of Live 06 on this PC and just installed PC 2.0 with no other patches to secure that no crashes will mess things up.

I hope this will be as popular as my Heat was.

Any suggestions are welcome on how to do recaps, trade ideas and always the much appreciated "good luck" posts.



Stay tuned!