Hello guys. This is my first time trying this so please take it easy on me. For this association, I promise new players, poorly edited
pictures, and a semi-decent story. LOL. Forgive me, but I am not very familiar with College Basketball so if I get anything wrong. Please notify me at once. Also, I will start the story from the NBA Draft 2009. Most of the events from the NBA season 08-09 will be in line with my virtual season. Awards are pretty much the same. The Rockets won the Bill Russell Trophy (LOLZ). Also, I will breeze through the first 2 seasons because I am actually in my 3rd season with the team and I am just recollecting all that has happened. There will be no games, but I will find a way to get you guys involved if anyone's interested. Please feel free to give me some tips. Newbie here. Hehehe.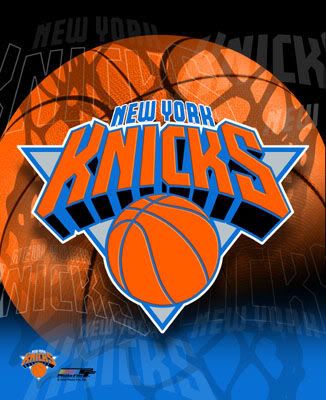 June 25, 2009 at the Madison Square Garden
In the New York Knicks office hours before the draft:
[Knicks GM] Donnie Walsh:
So, here's the deal. We got the number 1 draft pick and you got the number 2 draft pick. We're
taking Bobby Winter obviously. But you've heard the scouting reports right? They're saying this year's draft, with the exception of Bobby, is as deep as an American Pie movie. We know you're rebuilding, we are as well. So why don't we help each other out. I'm willing to trade Al Harrington and Rodney Stuckey for your draft pick and Kenny Thomas. Now if that ain't a sweet deal, then I don't know what is. You know what, I'm even going to give you our 2009 2nd Round Draft Pick.
[Kings GM] Geoff Petrie:
Hmmm... Wait a minute. Rodney Stuckey?
Donnie Walsh:
Yeah we acquired him earlier today in a trade with the pistons. They're yours provided you draft Leon Battle.
Petrie:
Pretty good. Alright, we'll give you our decision later.
Walsh:
No problem.
Walsh hangs up phone and dials a new number
[Hawks GM] Rick Sund:
Walsh. Are you calling about my revised offer?
Walsh:
What was it again?
Sund:
Our number 11 1st round draft pick, Zaza Pachulia, and Speedy Claxton for Eddy Curry, Nate Robinson, and your 1st round draft pick for 2010.
Walsh:
That's highway robbery. Fine, deal.
Sund:
Pleasure doing business with you. Looks like the Knicks are running the 2009 draft. Good luck with that.
Walsh:
Thanks.
Mike D'Antoni walks in...
[Knicks Coach] Mike D'Antoni:
How are the deals going? Can you draft the rookies I want?
Walsh:
Bobby Winter and Leon Battle are a lock. Kenny Schayes and Ken Gibson is 50/50. Robert Hickman is almost a sure thing too. Are you sure you don't want Jonathan Snyder?
D'Antoni:
Nah.. Plays too much defense.
Walsh:
Okay. It's your team.
D'Antoni:
Just get me my rookies.
During the draft...
Walsh:
Kenny Schayes is gone. Washington's got him.
D'Antoni:
Hmmm. Can I see the scouting report on Magnus D'Angelo?
66 - Magnus D'Angelo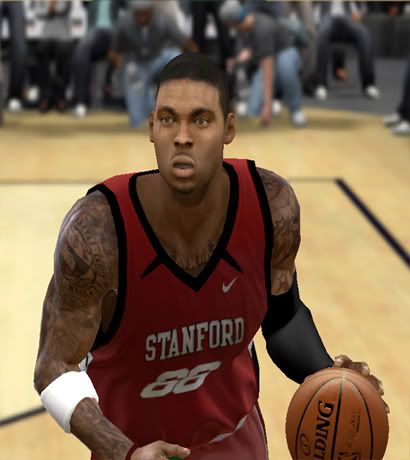 Birthday:
6/29/89
NBA Position:
Shooting Guard/Small Forward
Class:
Sophomore
Ht:
6-7
Wt:
248
College:
Stanford
Statistics:
24.7 ppg (1st in Pac-10), 8.9 rpg (4th), 4.3 apg (8th), 0.8 spg, 0.5 bpg, 50.3 FG%, 71% FT%.
NBA Comparison: Carmelo Anthony
Strengths: A physical specimen at 6-7, 248. He has the strength and the speed to compete in the NBA. Probably has the most NBA-ready body in the entire draft and his body hasn't even reached its peak. Attacks the rim with reckless abandon but not prone to injuries. Has a high vertical leap, good finisher and has the potential to be a 18+ ppg player. Gets to the line a lot. Good passer and good offensive rebounder. Good work ethic.
Weaknesses: Needs to improve on his jump shot. Mediocre three point shooter. A liability on defense. Doesn't contest a lot of shots (0.5 bpg) and is an average thief (0.8 spg). Average free throw shooter (71%) and has a reputation for missing clutch free throws.
Notes: Probably a top 10 draft pick. 2nd best Small Forward in the draft next to Kenny Schayes.
Walsh:
What do you think?
D'Antoni:
He's our guy.
to be continued...