I don't do a lot of stuff with NBA Live 2004 these days, but I do like to dabble every now and again. If ever I do release anything for NBA Live 2004, you can find it listed here in this thread!
1995/1996 Season Mod for NBA Live 2004 v3.1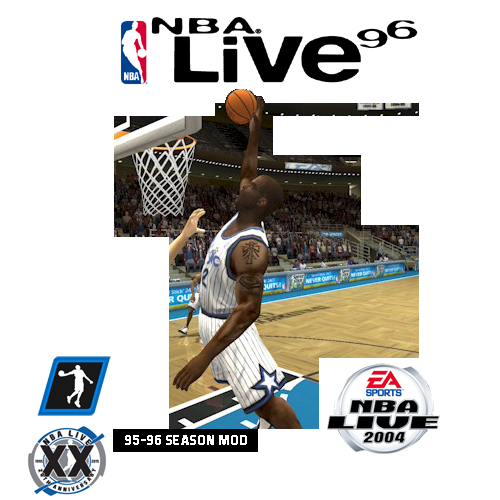 This adds final 1995/1996 season rosters to NBA Live 2004 PC. It also includes accurate jerseys, logos, and courts for the 1996 season, as well as an NBA on NBC scoreboard.
DOWNLOAD HERE
Key Features of v3.1
Removed installation routine in favour of manual setup
Added manual installation instructions
Added modified xstartup.cfg file for quick enabling of CustomArt
Check out my reflections on the 95/96 season mod in
this Wayback Wednesday
feature!
Miscellaneous Add-Ons

Updated Records for NBA Live 2004

Training Fix for NBA Live 2004