----
- New Built-in GUI design, supports for custom theme (theme sharing), Hook will be used as a framework to provide GUI and some natives for other plugins.
- Dynamically enabled/disabled Mods, delete Mods no longer need to restart the game.
- Using multiple Mod resource folders at the same time, each Mod folders can be used to temporarily disable some Mods by the regex/fileName.
- Built-in game file manager with game file load logs (helps to find game files and can also be exported with one click).
----
Donate:
https://paypal.me/Looyh
Download V0.0.16 | 2022-01-31
https://www.amazon.com/clouddrive/share/2sCdUEwDk5Cqjlaj2gXysvYKz1mexVIgONQpd7hRwH7
----
Unzip To Your NBA2K22 Game Directory
----
Plugins/Scripts
Force Portraits, Headban option, unlock shoe brands, unlock retired numbers etc..
https://forums.nba-live.com/viewtopic.php?f=272&t=112894&start=25#p2051192
----
GUI Themes
NBA2K-Style & White-Style:
https://forums.nba-live.com/viewtopic.php?f=272&t=112894&p=2049760#p2049760
----
Change log
V0.0.1
- Fix bug for loading large files
V0.0.2
- Custom bootup pic, (create bootup.png (original size: 2048x1024), Put png in the Mods or Game Main Dir (for custom mod folder users)).
- Now you can load wav files. Use 2k20 Music Converter to convert MP3 to NBA2K specific wav files.(
https://forums.nba-live.com/viewtopic.php?f=258&t=109336
)
- File load logs searching using regex. And the SYNC.BIN file logging.
V0.0.15
1. SYNC.BIN file export. (logger / input file name to export, like
archive files)
2. Fix the issues of GUI renderer initialization failure in some cases in previous version.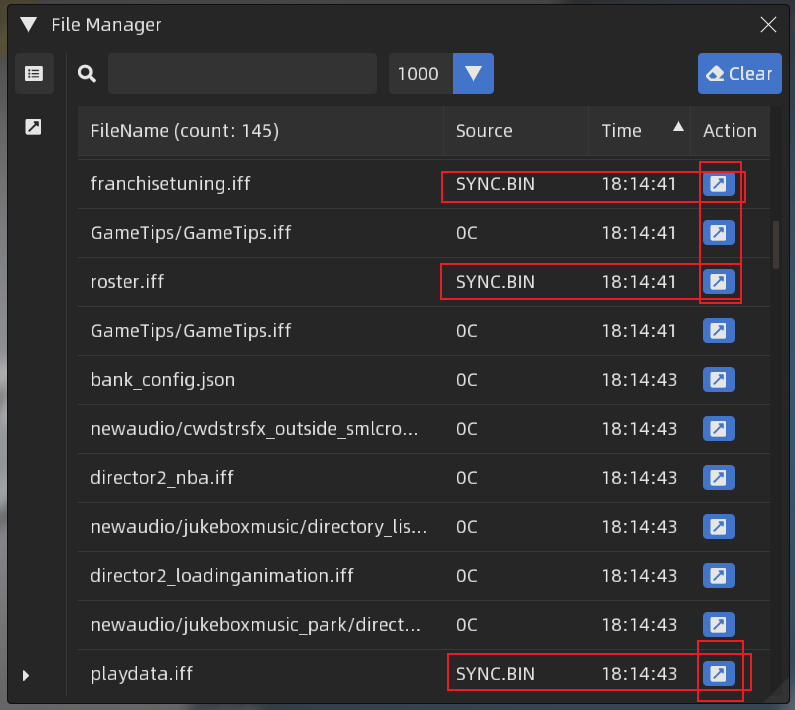 V0.0.16
1. Now you can set the GUI key (default is F8).
2. Fixed a crash when they switch from fullscreen to windowed on some PCs.