Full details:
https://www.easports.com/nba-live/news/ ... tomization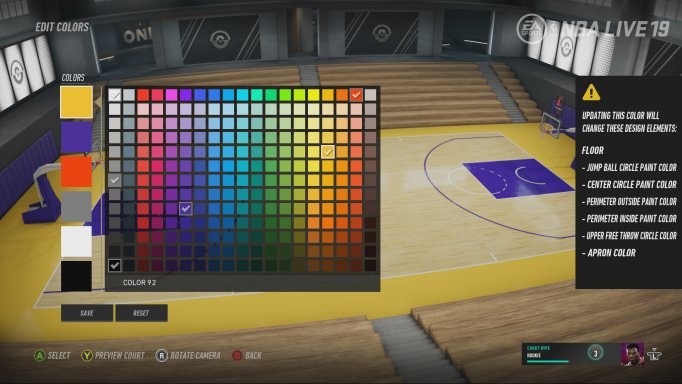 For NBA Live 19, we're introducing a brand-new feature called The One Court. Your One Court sits at the center of your NBA Live experience and allows players to express themselves in a whole new way. With a full suite of customization options, users can create something truly unique.
Looks pretty deep, and it's great to see that retro logos are in the game. Hopefully they'll be included in LUT as well.