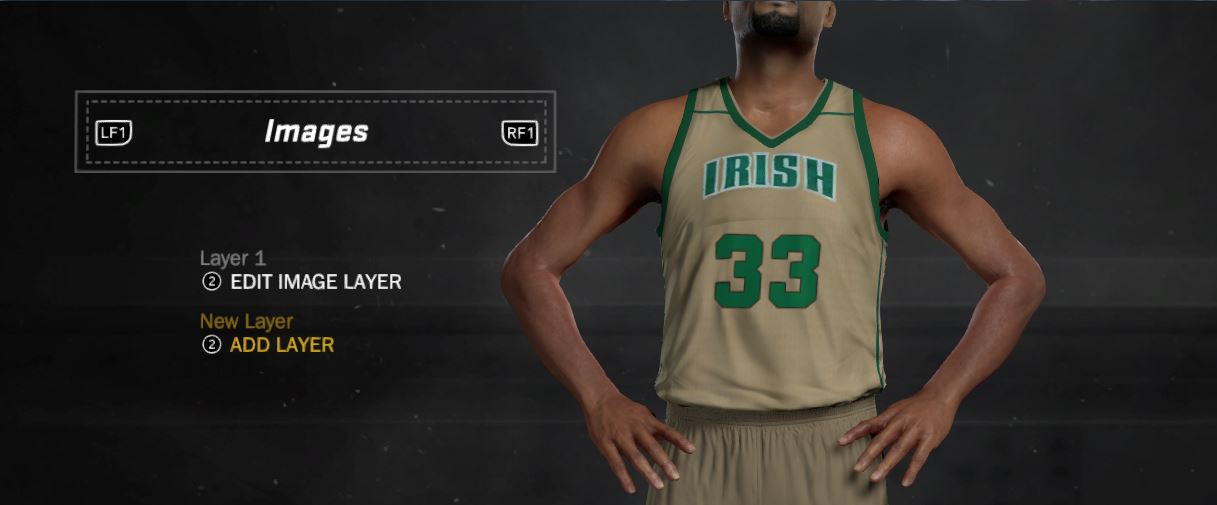 This will allow you to use only 1 layer for all graphics that need to be added to the jersey top. This will allow you to have more layers for the shorts. Also you will have more space to upload logos on NBA2k.com
Link to the files:
1 texture jersey resource
Includes a JPG version and a photoshop version of the file.
This is for all platforms Xbox 1, PS4, and PC.
This should be really helpful to the console community.
Please make sure to watch the entire video before asking any questions
In Game settings for the texture

Move values
X: -0.10
Y: -0.45 (or close to it)

Scale values
X: 5.00 (or close to it)
Y: 2.50

Rotate values
keep this close to 0

Edit*:
I now realize that I left out one important detail. The black layer needs to be made the same color as the jersey or it needs to be made transparent before saving.

PC guys you can also use the template to replace default jerseys in the game. You will just need to create the actual collar shape and the green area is where the game will use that part of the texture for the arm and neck collars. I will not explain that process, so you would have to do your own research for that.