This is cool, but who's got money for this?
https://www.bigbadtoystore.com/Product/ ... ails/31779
The most I ever got into something like this was about ten McFarlane figures and the hoop back in the day... I don't understand why they wouldn't at least separate these for half the price... maybe if they were like $50 each I would consider getting 24 Kobe.
The McFarlane figures were nice but the likenesses became absolutely abominable over the years. Some very bizarre players got made like Desmond Mason and Adam Morrison in 2008... it would actually be pretty hilarious to own an Adam Morrison figure. I understand why he was made, but Desmond Mason was never a player on my radar, considering this was right around when I first got into the league.
They made a couple Derrick Rose figures over the years... some turned out okay, but a few were hideous:
Edit: At the moment, I'm eyeballing this Vince Carter figure: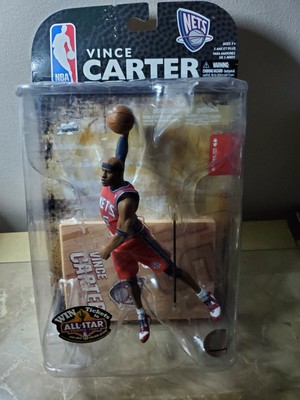 Maybe I can win some 2009 All-Star tickets while I'm at it.