NBA suspends season after player tests positive for coronavirus
The NBA announced on Wednesday that it is suspending its season until further notice amid coronavirus fears.

The announcement arrived shortly after a game between the Utah Jazz and Oklahoma City Thunder was abruptly postponed.

The extraordinary step is the latest in the United States to limit large gatherings in an effort to stifle the transmission of the virus that causes COVID-19.

The news arrives hours after the NCAA announced that its men's and women's basketball tournaments will be played without fans in the stands. College basketball conferences are falling in line with their championship tournaments.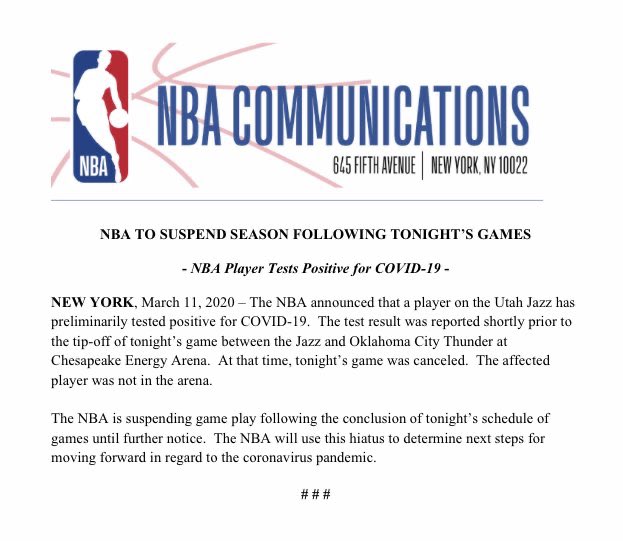 Looks like it's
Rudy Gobert
, who previously made a point of mocking the fear of the virus. So much for that, eh Rudy?
In any case, this is a big deal and unprecedented to state the obvious. I imagine it's going to push things back at least a couple of weeks, probably a month, while they get all their ducks in a row and figure out how to continue the season.