We tried our best to make it happen in videogames, now it is a reality.
Zone defense obviously.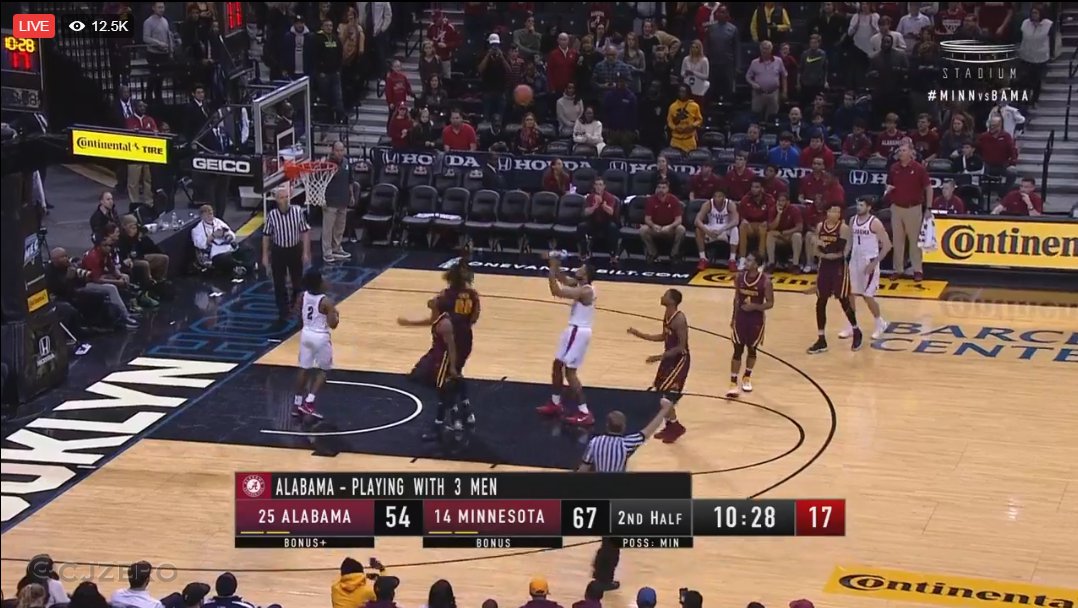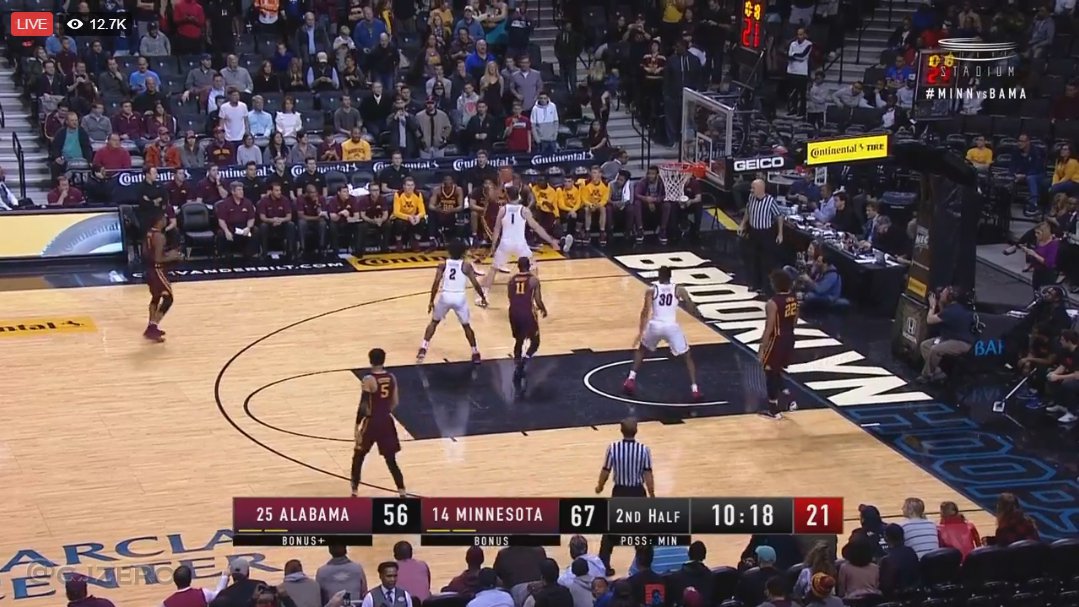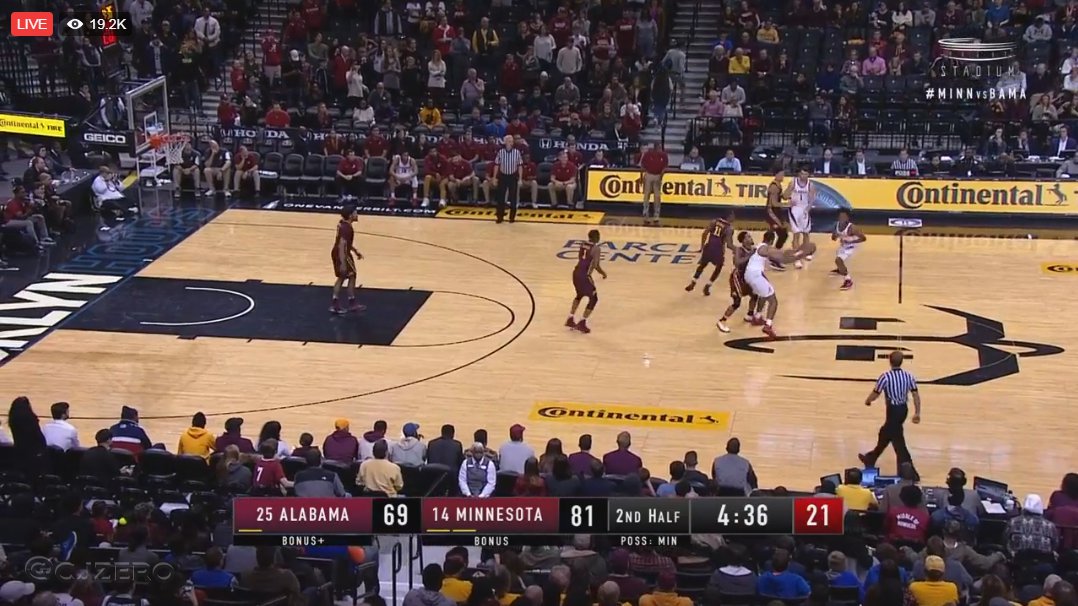 Alabama had most of its bench players ejected for leaving the bench during an altercation, was left with 5. One fouled out, one rolled his ankle
Alabama coach Avery Johnson still kept running plays. Minny was nice apparently as they only won by 5 pts, 89-84.
Clips