I've been chasing the triple double trophy recently while playing Ultimate Team, and coming tantalising close. As I mentioned on
Twitter
, I managed to get it a couple of days ago, thanks to a Fantasy Challenge that is currently being repeated: Four Position Players.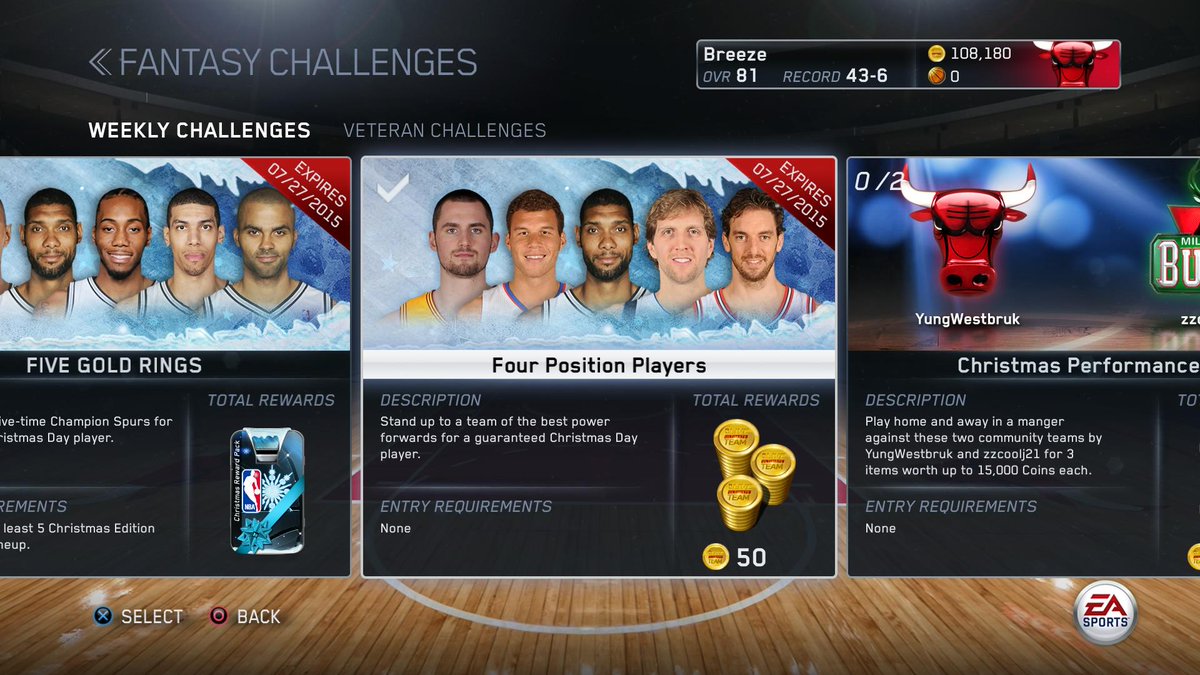 After coming excruciatingly close with Rose on at least a couple of occasions (including one with double digit points and assists, and nine steals), I got it: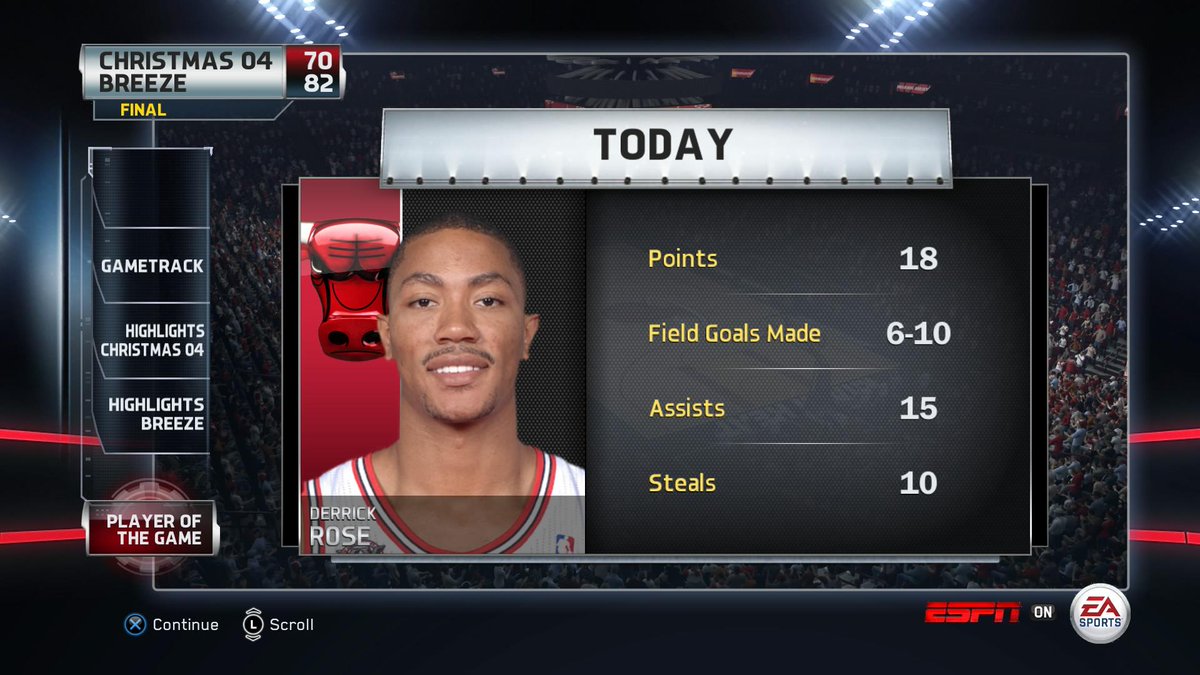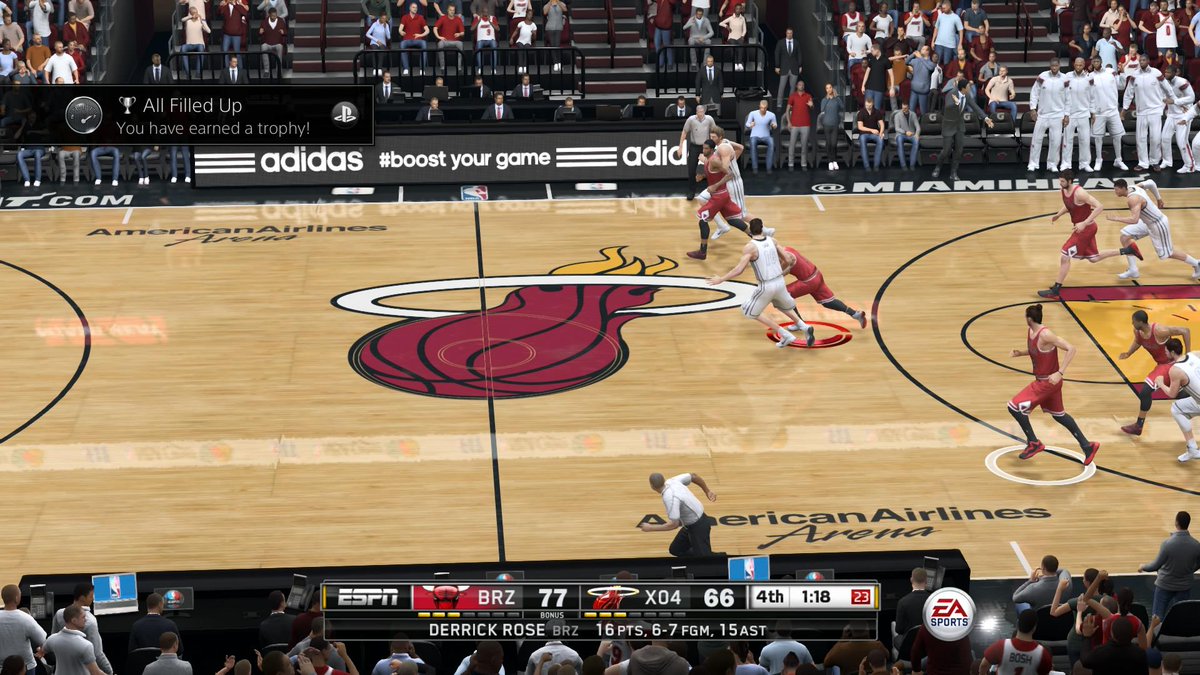 The reason I recommend trying it with a point guard and that particular Fantasy Challenge? A team full of power forwards, with Pau Gasol manning the point. With excellent timing on the steal button, or dig steals with the right stick - wait until they leave the ball unguarded, go for the steal as the ball is leaving their hand or returning to it - it's a lot easier to get those ten steals when you're not facing the likes of Chris Paul or Stephen Curry.
As per the screenshot, Four Position Players will remain open until July 27th, so there's still some time to try it out.