NBA All-Time Greatest Teams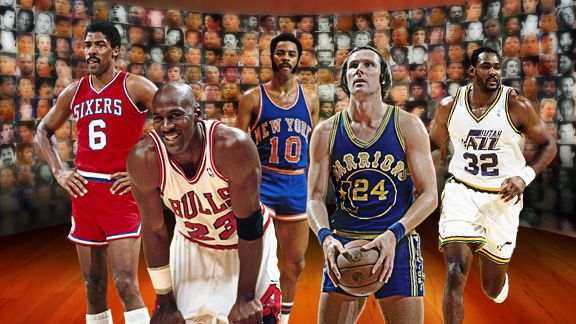 The Big Dipper vs. Shaq, Mailman vs. Mr. Big Fundamentals, The Hick from French Lick vs. King James, Kobe vs. MJ, Magic vs. Houdini of Hardwood. All Time Greats Clashing. Generation vs. Generation. Classic confrontations. Wanna play? Let's do this!
Features

Playable on Blacktop
Finalized legend ratings
Added JR Rider, Trenton Hassell to Minnesota.
Customized Portraits:
Code: Select all

AC Green
Allan Houston
Alonzo Mourning
Alvan Adams
Alvin Robertson
Antoine Carr
Artis Gilmore
Arvydas Sabonis
Bailey Howell
Bernard King
Bill Bradley
Bill Bridges
Bill Cunningham
Bingo Smith
Bob Boozer
Bob Dandridge
Bob Lanier
Bob Love
Bobby Hurley
Bobby Jones
Calvin Murphy
Charles Smith
Chet Walker
Chris Webber
Chuck Person
Cliff Hagan
Dale Ellis
Damon Stoudamire
Daryll Dawkins
Dave Bing
Dave DeBusschere
Dennis Scott
Dick Barnett
Dick McGuire
Dikembe Mutombo
Dolph Schayes
Don Nelson
Drazen Petrovic
Eddie Jones
Elden Campbell
Flynn Robinson
Geoff Petrie
Gheorghe Mhuresan
Glenn Robinson
Greg Ostertag
Hal Greer
Henry Bibby
Horace Grant
Jamaal Mashburn
Jamaal Wilkes
James Silas
Jerry Sloan
Joe Fulks
Jojo White
Kareem Abdul-Jabbar (80s)
KC Jones
Keith Ericsson
Kenny Smith
Kenny Walker
Kevin Duckworth
Kiki Vandeweghe
Kurt Rambis
Latrell Sprewell
Lou Hudson
Lucius Allen
Manute Bol
Mark Aguirre
Mark Eaton
Mark Jackson
Maurice Lucas
Maurice Stokes
Michael Cooper
Nate Archibald
Nick Van Exel
Norm Van Lier
Paul Arizin
Penny Hardaway
Ralph Sampson
Red Kerr
Reggie Lewis
Reggie Miller
Reggie Williams
Ricky Pierce
Robert Horry
Rudy LaRusso
Sam Cassell
Sam Jones
Sam Perkins
Sarunas Marcuilonis
Scott Brooks
Scott Wedman
Scottie Pippen
Shaquille O'Neal
Sidney Wicks
Sleepy Floyd
Spencer Haywood
Terell Brandon
Terry Cummings
Tim Duncan
Tommy Heinsohn
Vernon Maxwell
Vinnie Johnson
Vinny Del Negro
Walt Bellamy
Walt Hazzard
Walter Davis
Wilt Chamberlain
World B. Free
Roster 8.1:
http://adf.ly/rtbS6

-> All players are 19 years old and receives low salary.
Cyberface Pack 1:
http://adf.ly/Zo3DC
Cyberface Pack 2:
http://adf.ly/Zo3Fo
Cyberface Pack 3:
http://adf.ly/Zo3Hw
Cyberface Pack 4:
http://adf.ly/Zo3Kn
Cyberface Pack 5:
http://adf.ly/Zu8WR
Cyberface Pack 5.5:
http://adf.ly/aONps
Cyberface Pack 6.0:
http://adf.ly/b3UzB
Cyberface Pack 7.0:
http://adf.ly/qgyDQ
Cyberface Pack 8.0 :
http://adf.ly/rVRYq

Portrait Pack:
http://adf.ly/aOZlL
Installation Notes:
1. Download Roster file.
2. Download ALL Cyberface Packs to prevent players with white faces.
3. Download portrait pack (though it's quite optional).
Screenshots: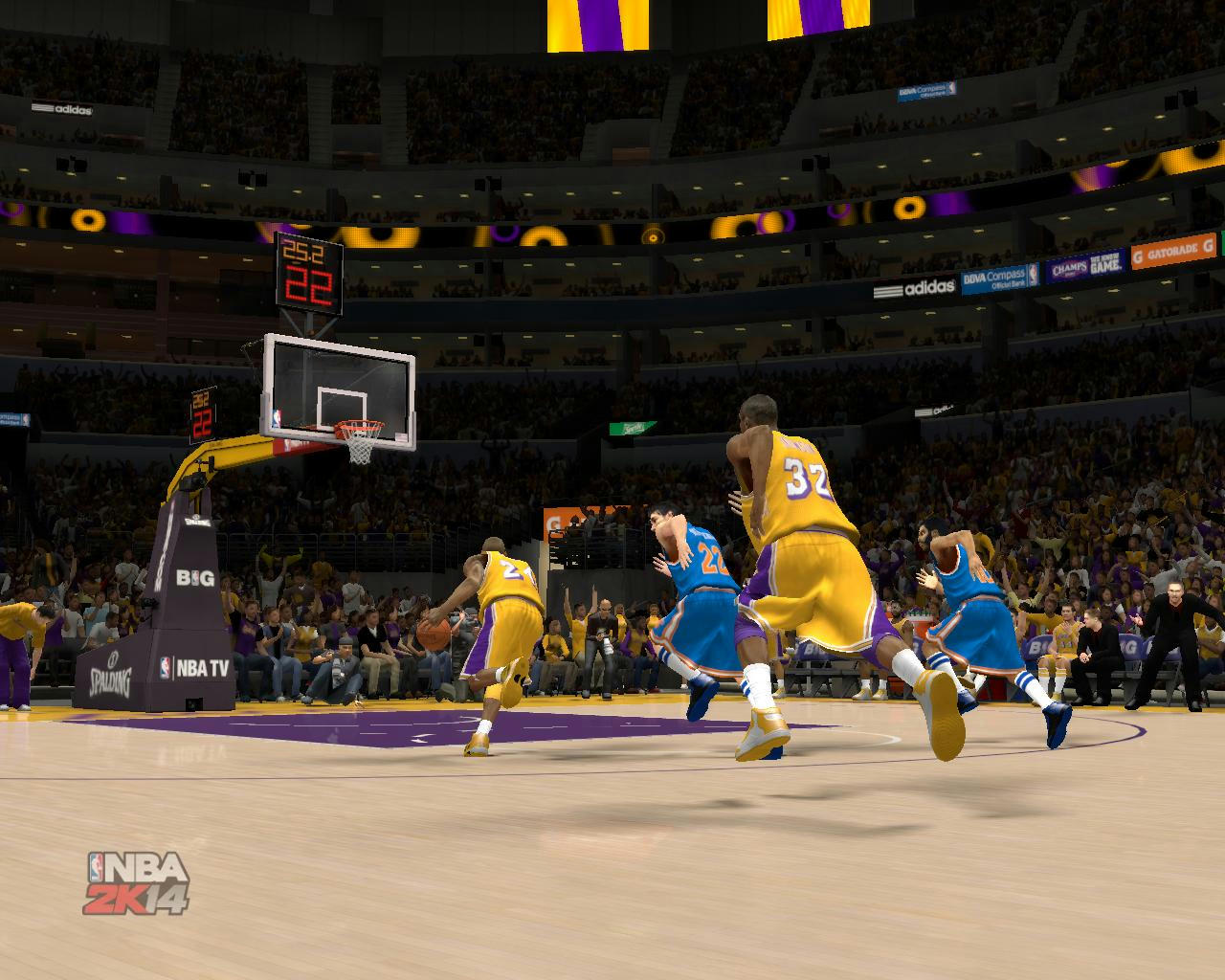 The Mamba Running the Break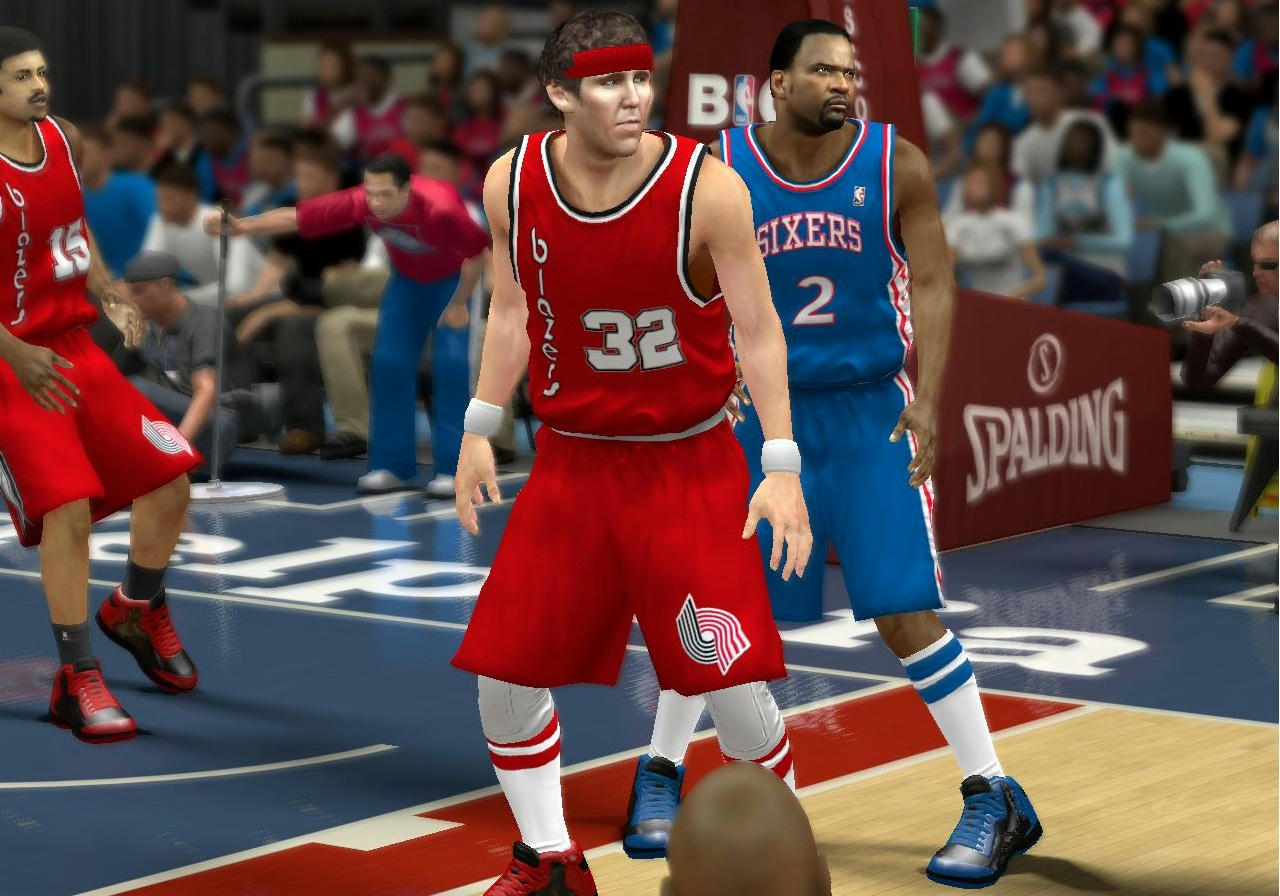 Will the Blazers win the 1977 Finals if Moses was on the Sixers? Let's see.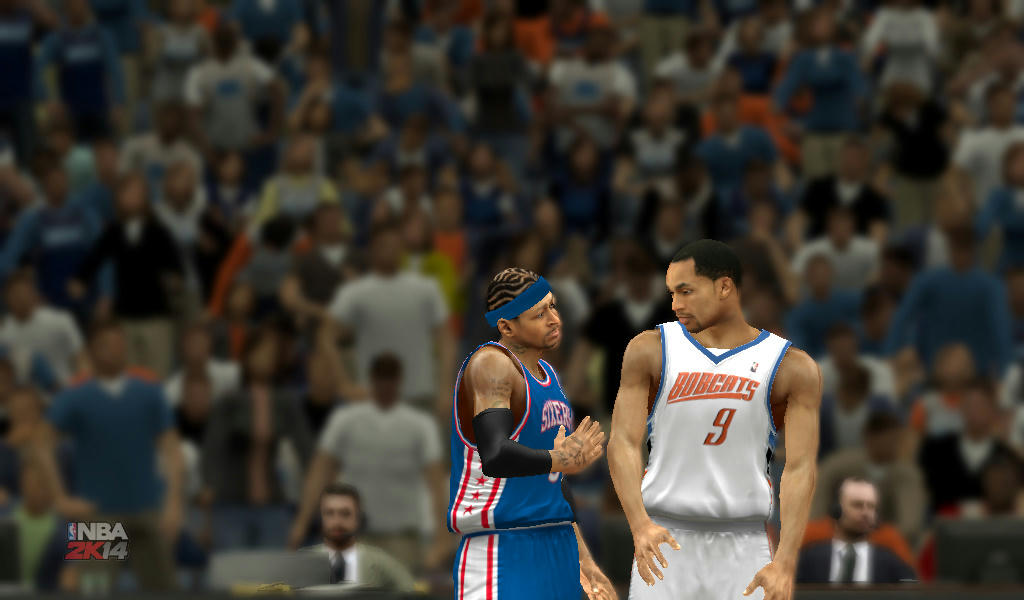 Practice?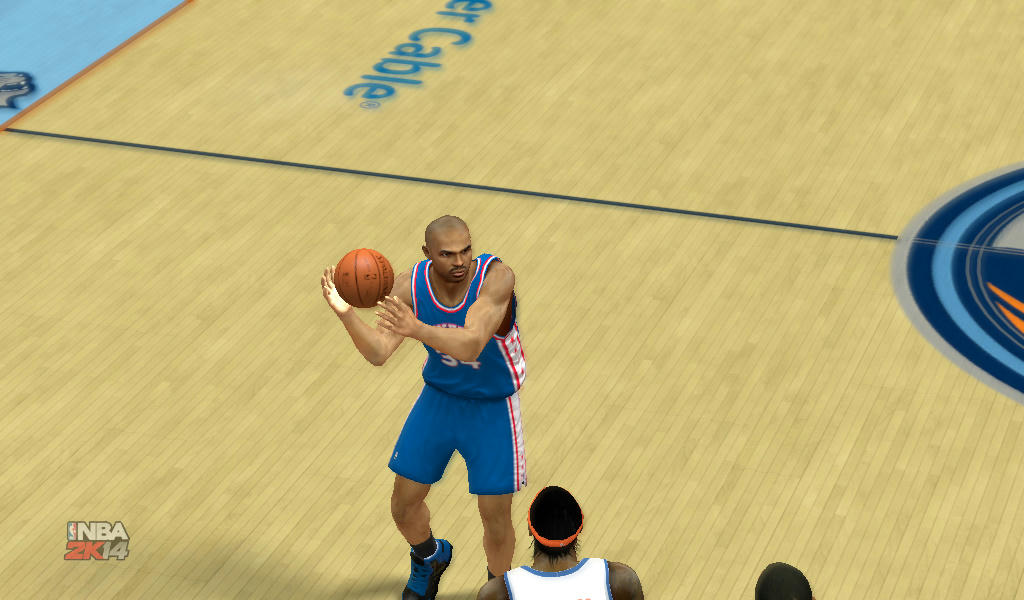 The Round Mound of Rebound
Fly Dr. J!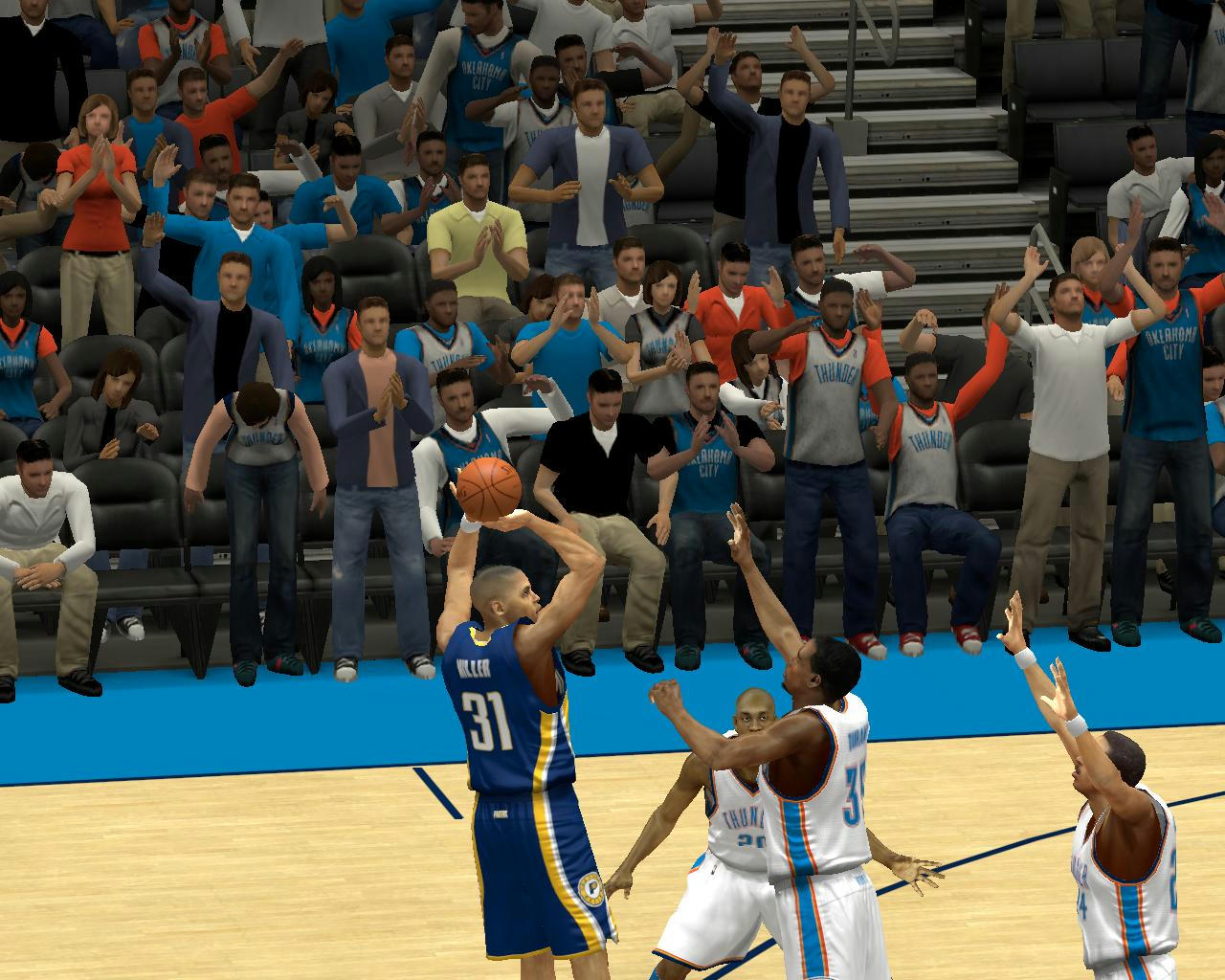 Reggie Shoots Over Durant, Glove and DJ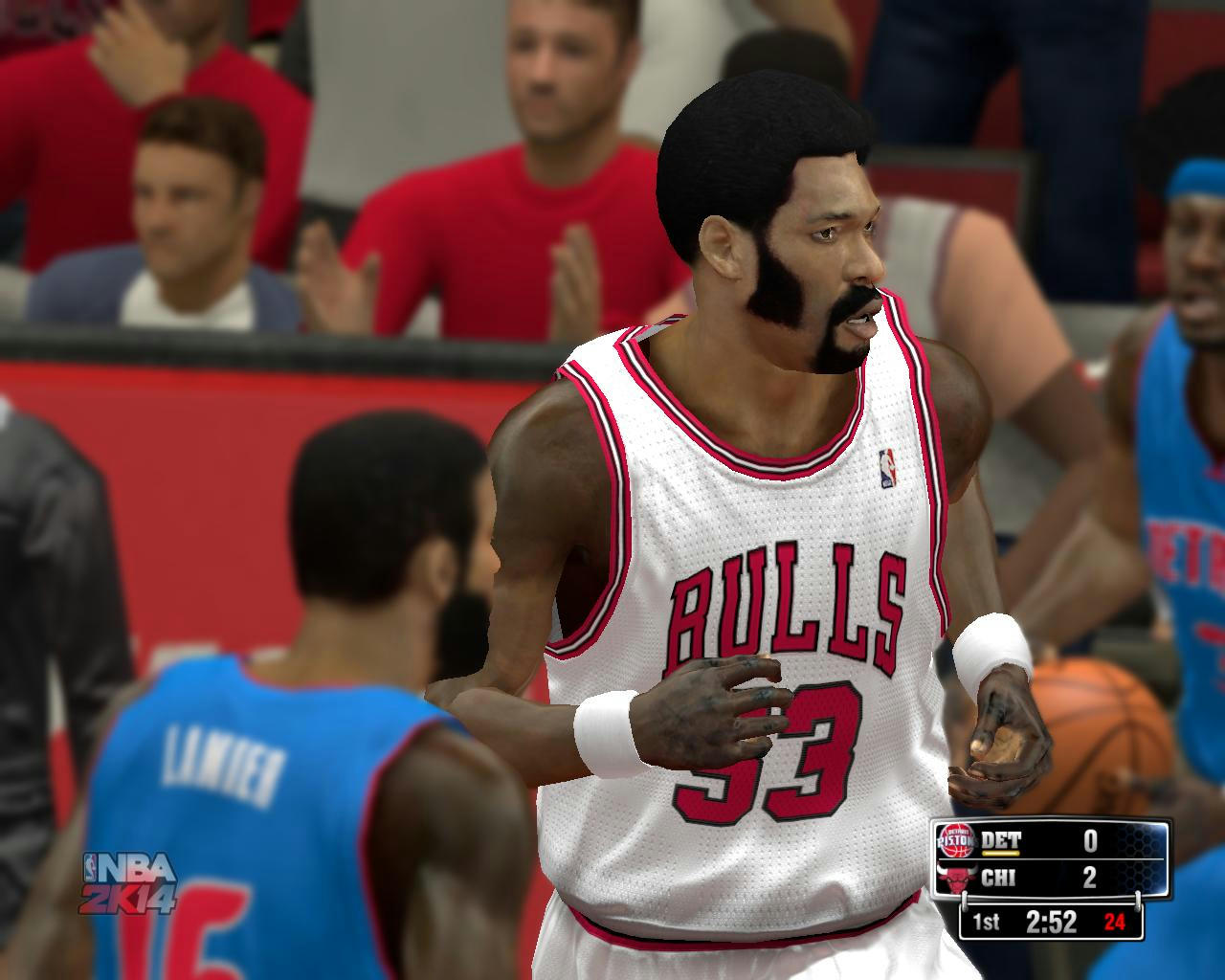 A-Train, ARTIS GILMORE!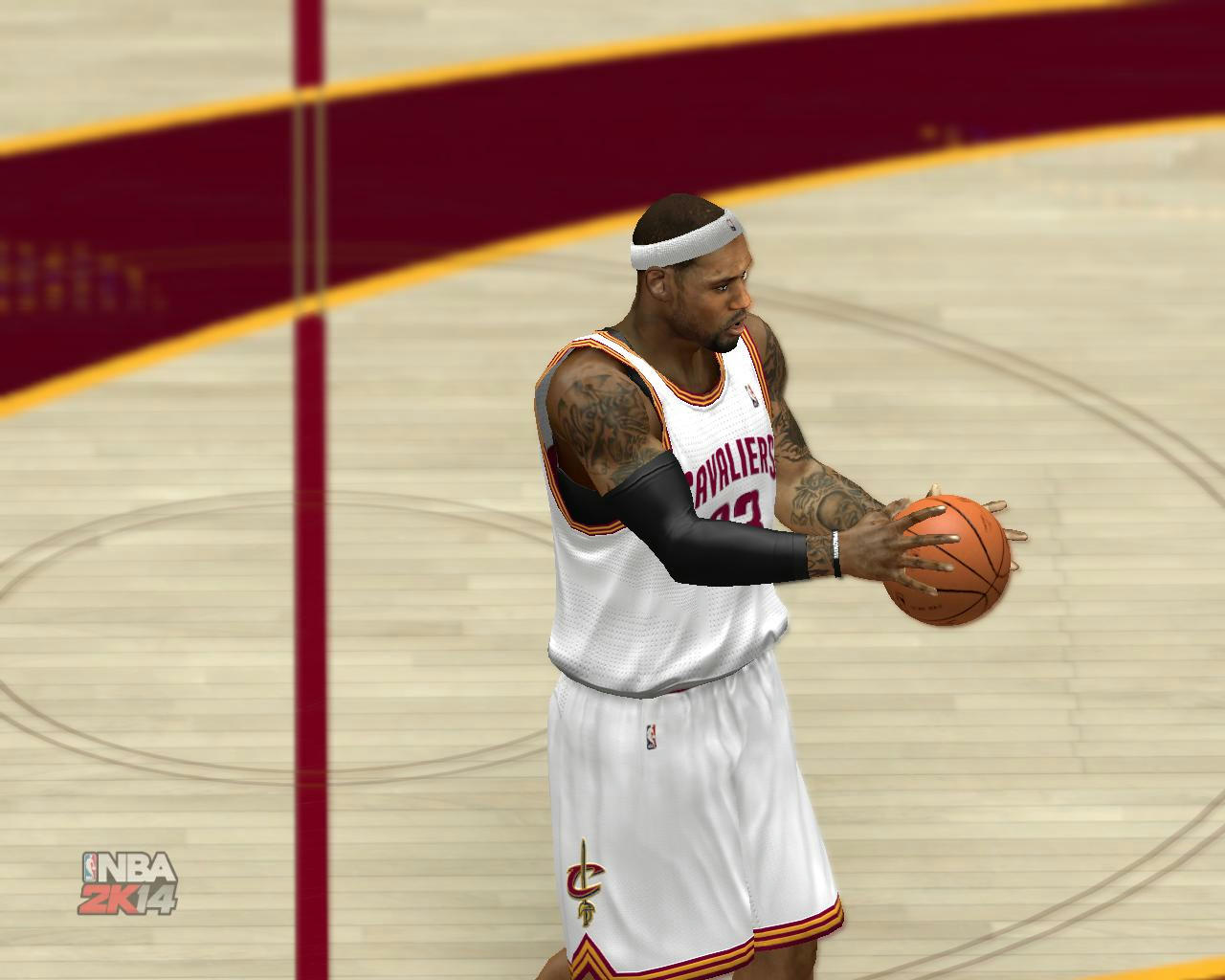 King James
New Portraits (Samples):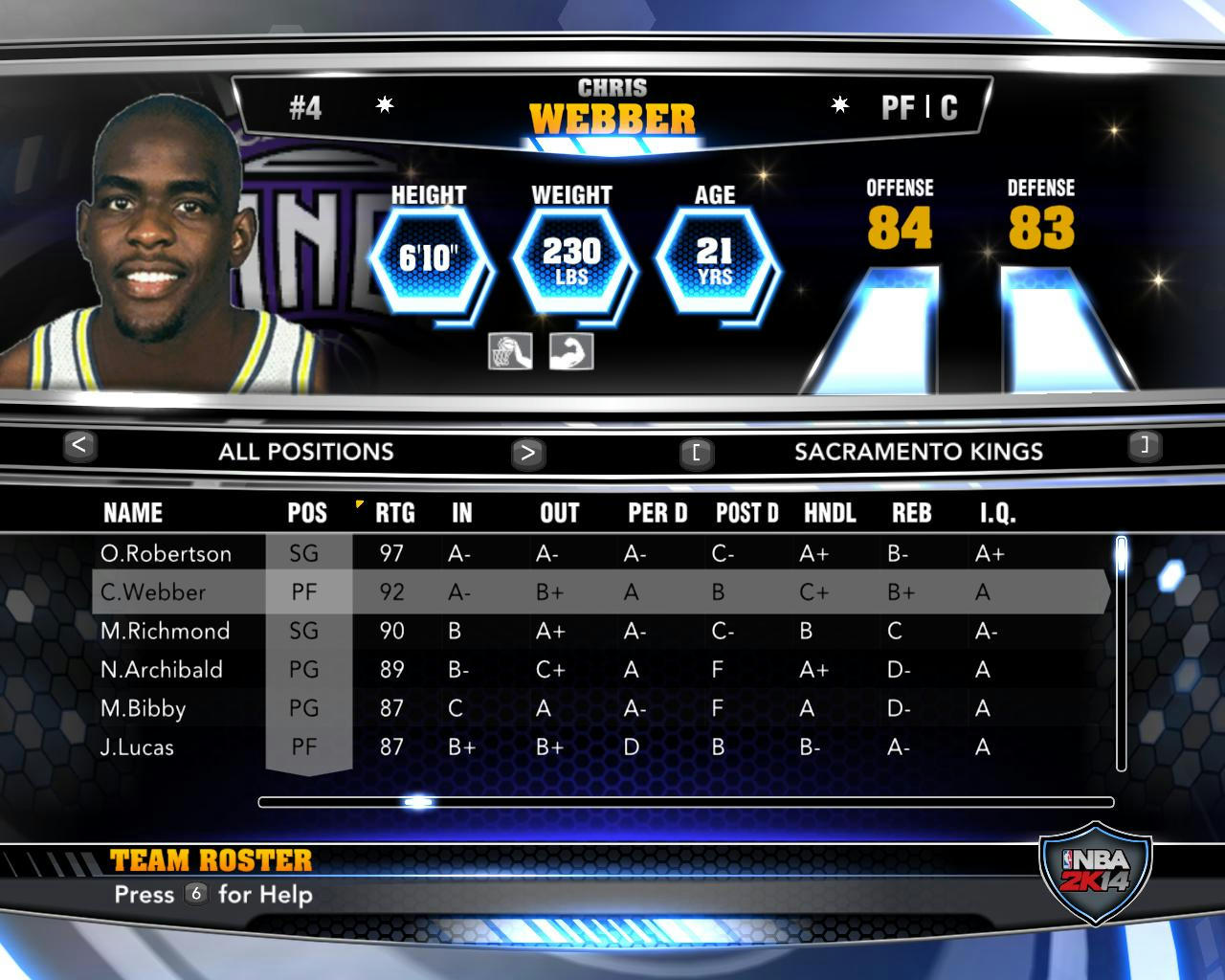 C-Webb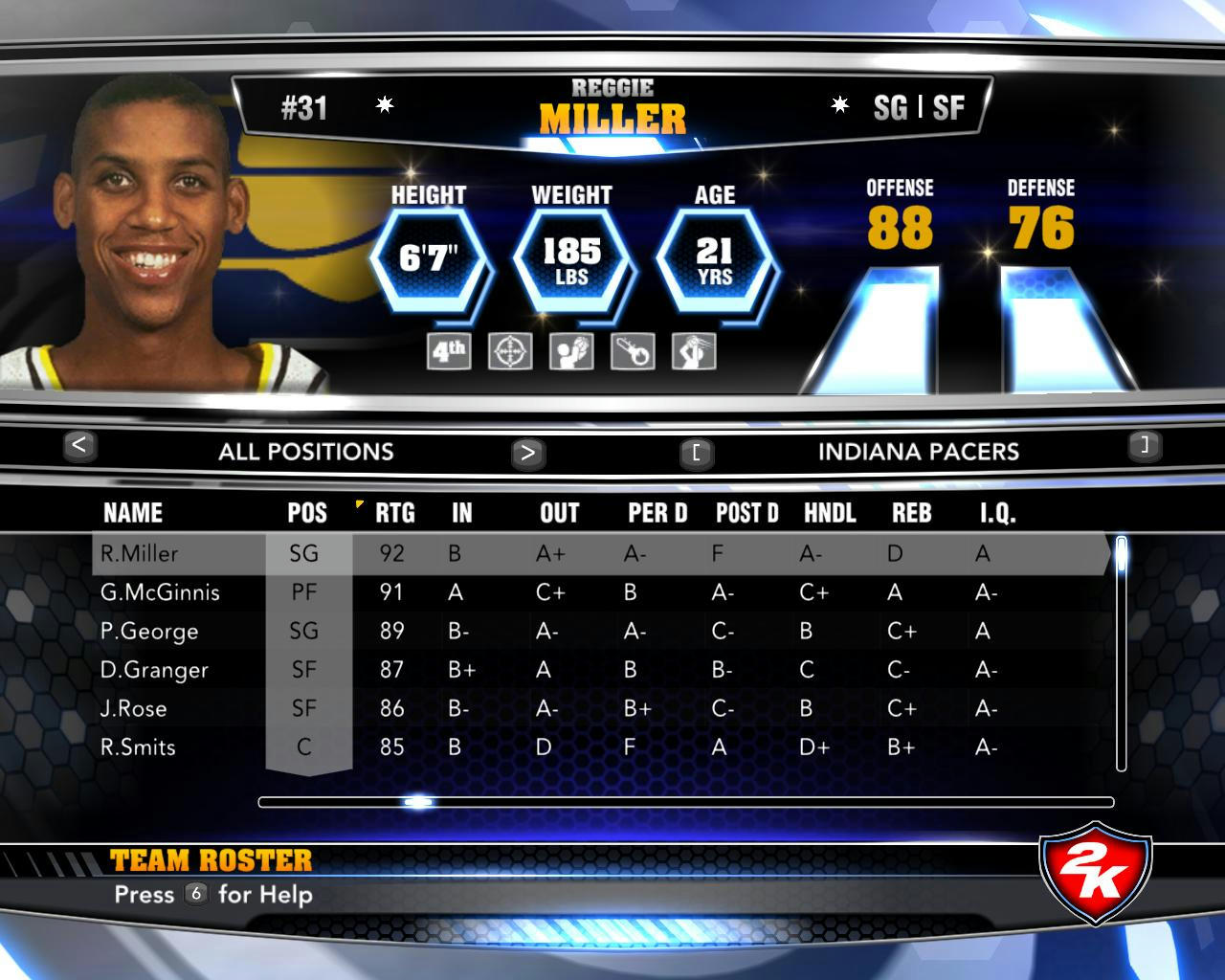 Reggie Miller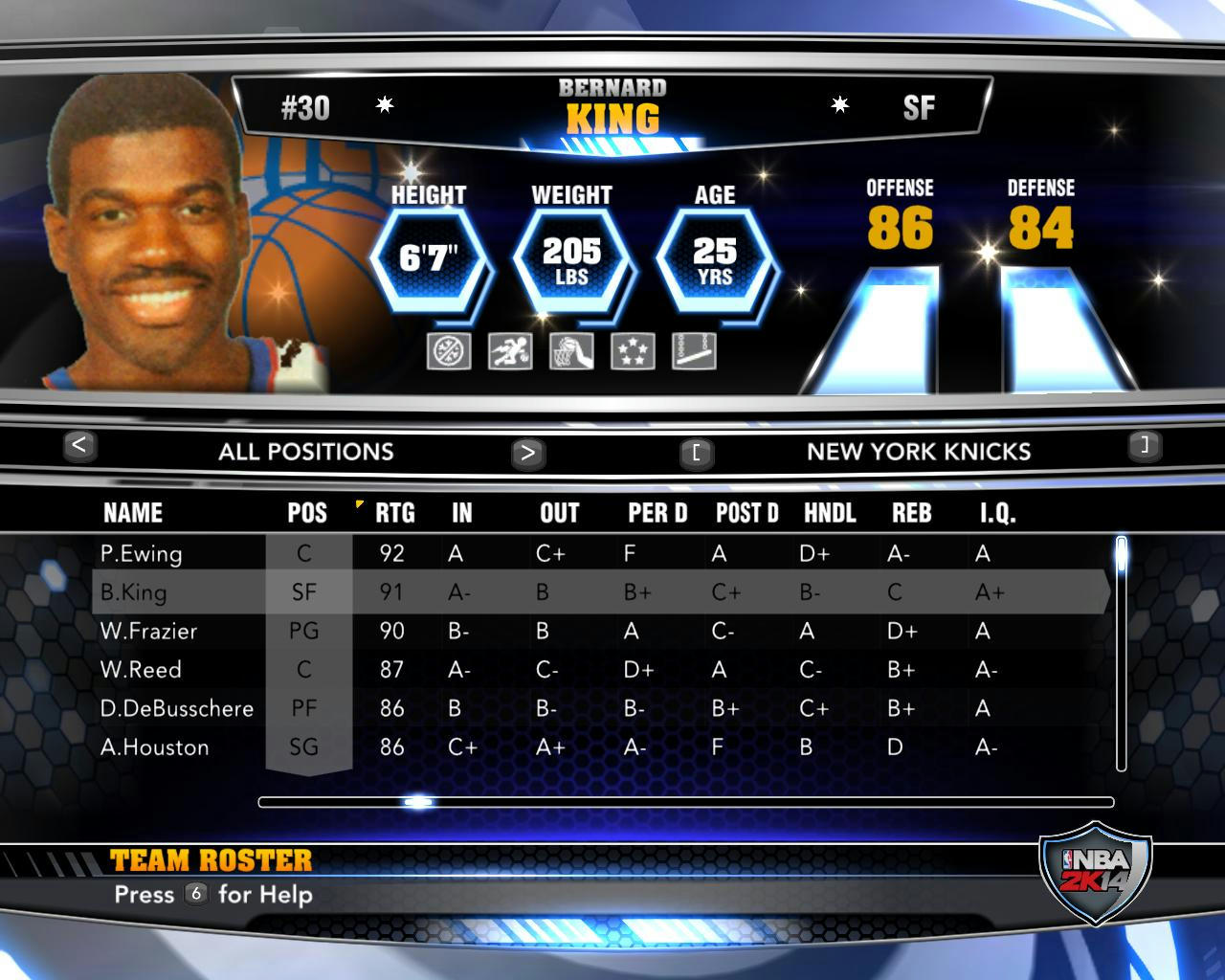 The King of New York
TO PLAY IN MYCAREER.
http://forums.nba-live.com/viewtopic.php?f=154&t=95555
ATGT Customized Playlist Version 1:
Download Here:

http://adf.ly/Zu3LE
Code: Select all

0 Travis Barker (feat. Yelawolf, Twista, Busta Rhymes and Lil Jon), Let's Go
1 Basketball, Lil Bow Wow
2 Montell Jordan, This is How We Do It
3 Daft Punk (feat. Pharrell Williams), Get Lucky
4 Ryan Leslie, My Gift to the Game
5 Eminem ft. Royce da King, Fast Lane
6 David Guetta ft. Sia, Titanium
7 The Script feat. Will.I.Am, Hall of Fame
8 Michael Jackson, Jam (Immortal Edition)
9 Coldplay, Viva La Vida
10 Project Lionheart, They Come Back
11 Katy Perry, Roar
12 Kanye West, All Of The Lights
13 Daft Punk, Around the World
14 My Chemical Romance, Na Na Na (Na Na Na Na Na Na Na Na)
15 Drew Holcombe and the Neighbors, Live Forever
16 R. Kelly, I Believe I Can Fly
17 Robin Thicke (feat. Pharrell), Blurred Lines
18 The Outfield, Winning It All
19 Black Keys - Howling for You

CREDITS:
Code: Select all

DukeW74 for Larry Hughes, Jayson Williams CF and those black arm fixes.
retroman for 2K's Authentic Player IDs.
hookupguy in Operation Sports for more Authentic Player IDs.
Aleczou's Trainer for roster editing.
Leftos' NBA 2K Audio Editor.
johnpipe, Nib, TheMaestro12 for their support.
StormsWarning for patronizing the ATGT Series (first in UATF 2K12).
Medevenx, juan33 for the cyberfaces.
Wim.vl for some portraits.
TradingCardDB.com and PSACards.com for Portraits of NBA Players.
vl@d's RED MC
SC1211 for his help on Roster Editing
Andrew and JaoSming for some questions and tutorials.