Ok, I removed all shoes that I have (along with default by 2k) then put all of them from scratch, load roster and J's still look like this: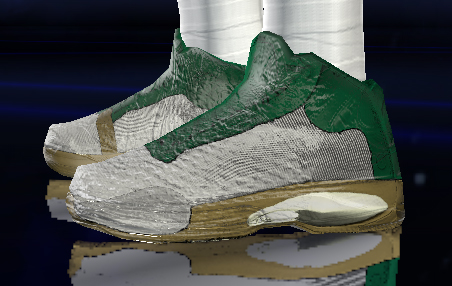 I use default global, have no other mods (so no retro shoes, but I installed them for testing purpose too but with no results) and have 2k shoes in a saves files.
So I really don't know why you have them wrong. Everything is ok in your roster and with shoe file.
Only solution that came to my mind is uninstall whole game, optionary delete saved files, reinstall and then install URL on a clean game.