Mister_No wrote:

skoadam wrote:
1. Retro shoes files should go to main game folder. Retro shoes should be decade, if i didnt have model i want i use something similar, there shouldnt be current shoes in 80s or 90s rosters but there can be for sure 90s shoes in 80s rosters. Can you please tell me which player wear current shoes? Generic shoes sounds interesting.
2. Look at 1.
3. I have no idea what are you talking about. Im using this global because its universal for retro and current. Let me know when you will find better universal global and i will test and if it will be good i will put into mod. Im not global modder.
4. Not sure about which EOS you are talking about. 1996, 1997, 1998, 1999 are finished. Can you point modern player in any of mentioned rosters. If there are some errors, its probably because of slimm edits.

1. and 2. - For example, i was playing 1985 Celtics vs Sixers and i noticed same type of generic shoes like in late 90s rosters, while missing old school shoes like, for example, Converse and Adidas Superstar shoes that were very common among players. Also, while playing 1996 Suns vs Sonics, most of players (except Kemp i think) had generic shoes in team uniform colors. Yes, i put shoes files into main folder. No problem if this is supposed to be this way, i know modding is not being magician

.

3. Well, global in the mod has some background graphics in it, because when i put, for example, modded default global.iff (with nba logo removed), those graphics dissapear. So my question was if it is possible to remove background graphics from the global.iff file in the mod, so we can use any global we want without loosing those cool graphics URB team made? It seems part of background graphics is in separate files, while other part is put into global.iff and when i change global, that part background graphics is broken.

4. I was trying 1997 EOS, Mavs team has Darington Hobson in staring 11, while Suns have Davis Bertans in the starting lineup (both modern seasons players). Also noticed some

starting

lineups in other EOS rosters are not end of season based on

http://www.basketball-reference.com

lineups end of season/playoffs games. That's why my guess was those were still WIP?
1,2. Bruh...can you please point generic shoes here. 1985 sixers vs celtics.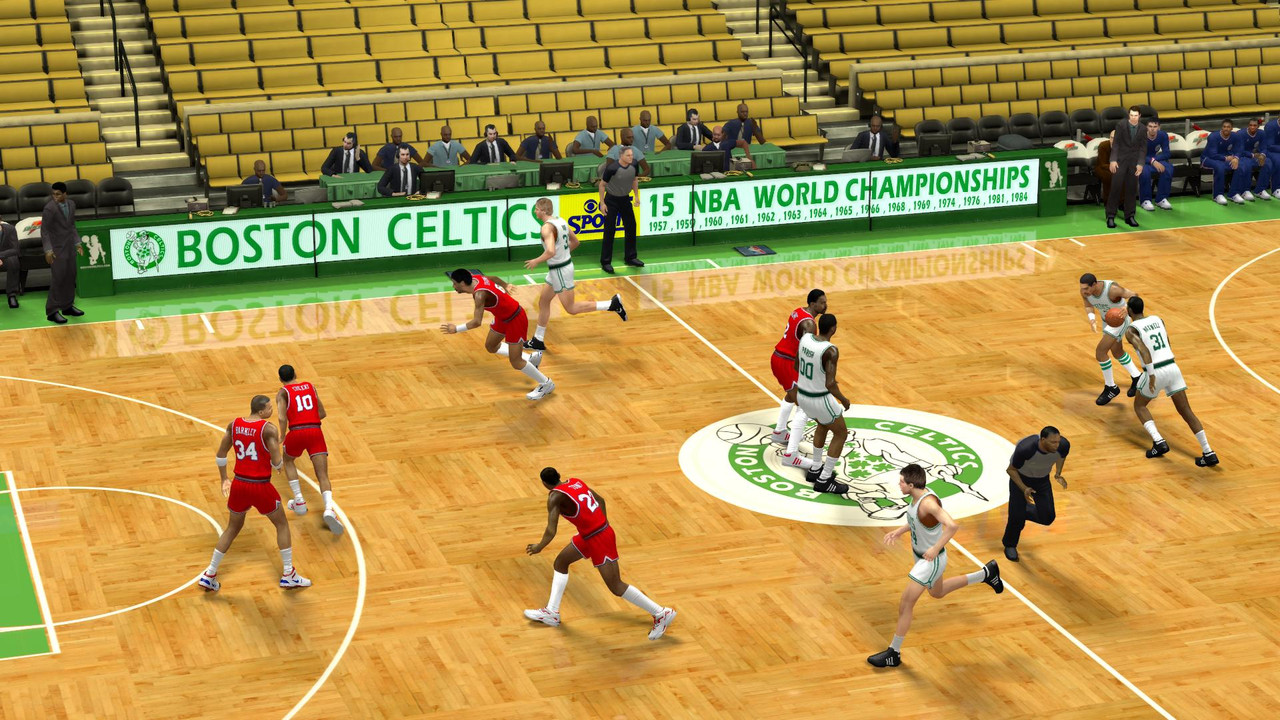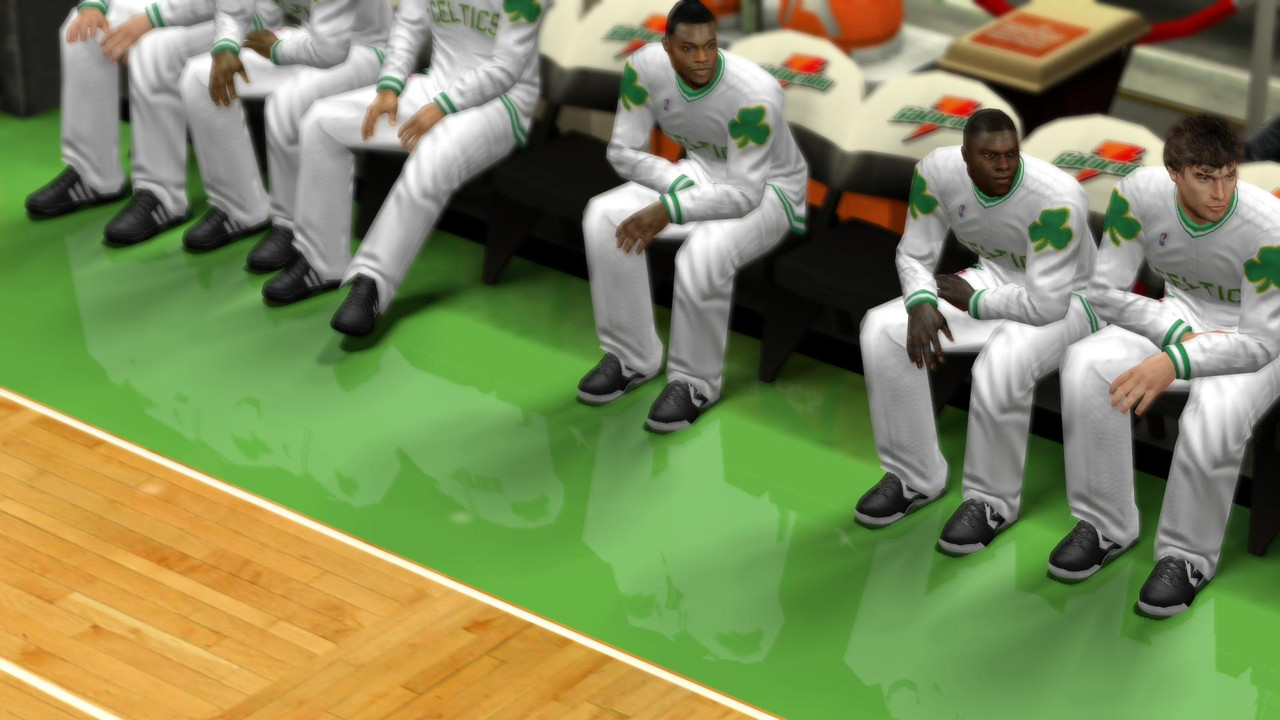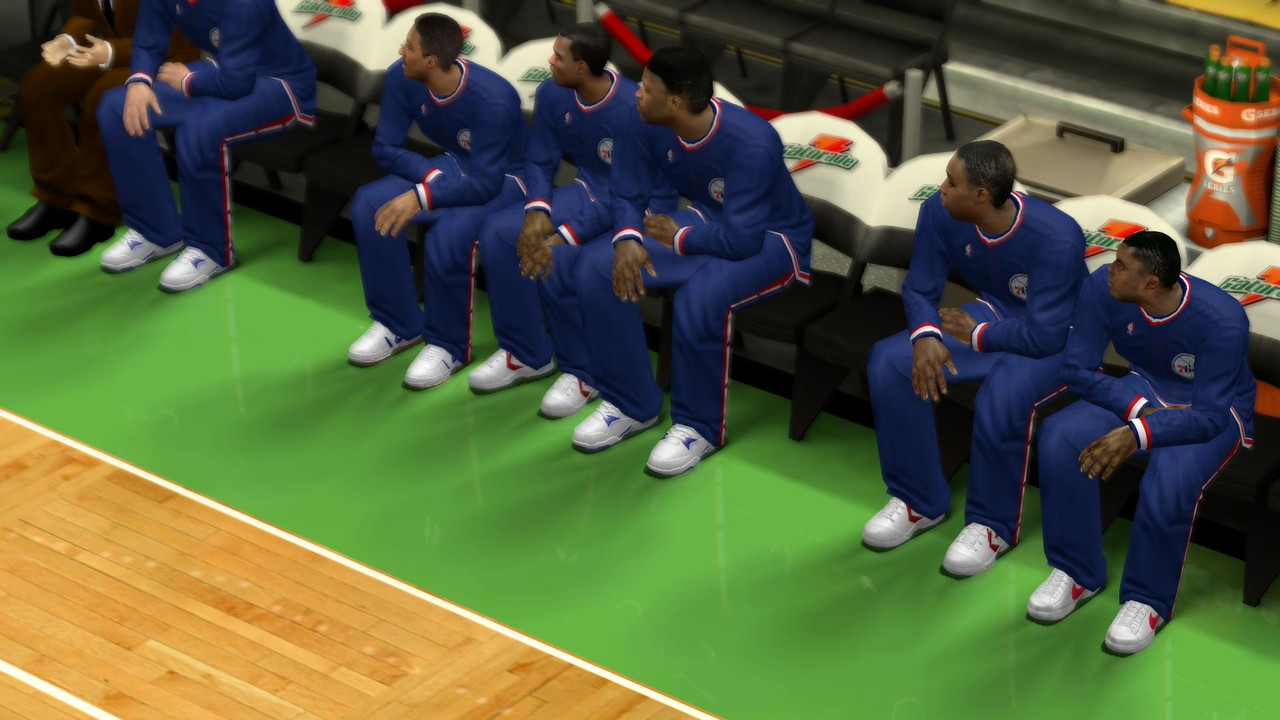 All players wear old Adidas, Nike, Reebok or Converse.
3. Its not possible to take texture out of global and use them outside of global file.
4. Not sure what went wrong ( all i know its slimms edits ) but your report about 1997EOS is correct. Let me know about any others. 1997 looks ok.