To use f###.iff files properly in Blacktop mode -
viewtopic.php?f=150&t=92403
- TURN OFF RELFECTIONS
Releases
Remember, this are open source! Edit, re-release, enjoy! I want people to learn and have fun customizing the game, I don't want there to be barriers due to crap like permissions!
Small Gym, Spotlight, and Car Lit Courts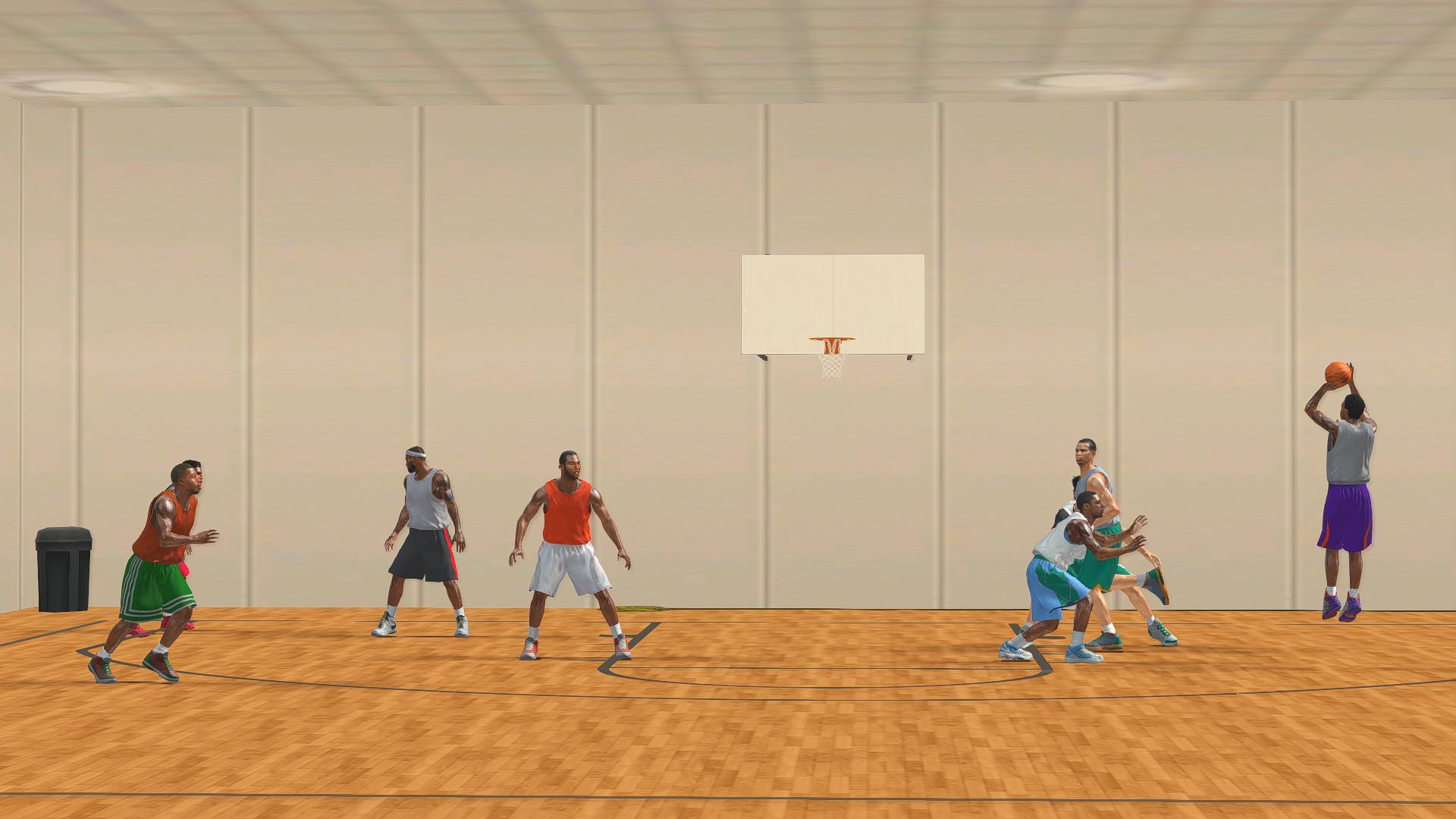 First, a rant, not a must listen, but it gives you an idea
http://www.youtube.com/watch?v=jCYJsfVm-FQ
Click to Download Blank Slate Arena and Beach Court Example (w/ additional screenshots)
Create your own street court with this blank arena template. All objects that can be moved have been, including a blank crowd.
I have also included an example beach court, as well as 8 different types of backboards that you can use.
The original court and floor these files are based off are the 60s Celtics ones, f569 and s569.
Readme
Code: Select all

It's advanced stuff. Watch hours of tutorials first...

http://forums.nba-live.com/viewtopic.php?f=150&t=89054

...on the 2KX Mod Tool, Blender, and texture editing.

Then feel free to PM me on the NLSC forums - forums.nba-live.com


Roster file loads the 6ts files instead of the normal Blacktop Courts, I think for Miami's home court as well.
empty-all is the entire s569.iff stadium moved out of the way in n2km format
be sure to import only the XYZ information when importing into the file with the Mod Tool, there are no UV edits (except for the floor)
The floor is fHUGE1UC2, again, f569.iff is the base
s-beach7.n2km is the beach arena I made.



Enjoy and Good Luck!
JaoSming
Enjoy and Good Luck!