Hey guys, here's my first attempt at creating a draft class.
There are 30 cyberfaces (all my own work), so the majority of the first round picks will have CFs depending on who gets taken where in the draft. I think I may be right in saying that this is the most for any of the other fictional draft classes. All players should have commentry associated with their name too, I used only surnames that I know to be in the 2K audio database.
I've tried to throw a few whities in there, as well as a few internationals but the league is predominantly African American so I've attempted to re-create all this with the draft class.
In terms of ratings there are no 80+, the highest is 78 with only a handful of others above 70. I've tried to keep ratings as realistic as possible as most real life draftees probably come into the league with skills that would see them rated somewhere in the 60s or lower ingame, apart from the several standouts that come along each draft.
Beyond these 30 players, I've edited little about the rest of the players in the draft class.
I've also included the list of CFIDs in the readme in case anybody wants the fictional faces for any other projects (as always if you want to use anything just make sure you credit the work, and drop me a courtesy PM so I can check out your project

)
Preview of the CFs below, once the new Reditor is released I will also post the table that has all player attributes.
Kieran's Fictional Draft Class #1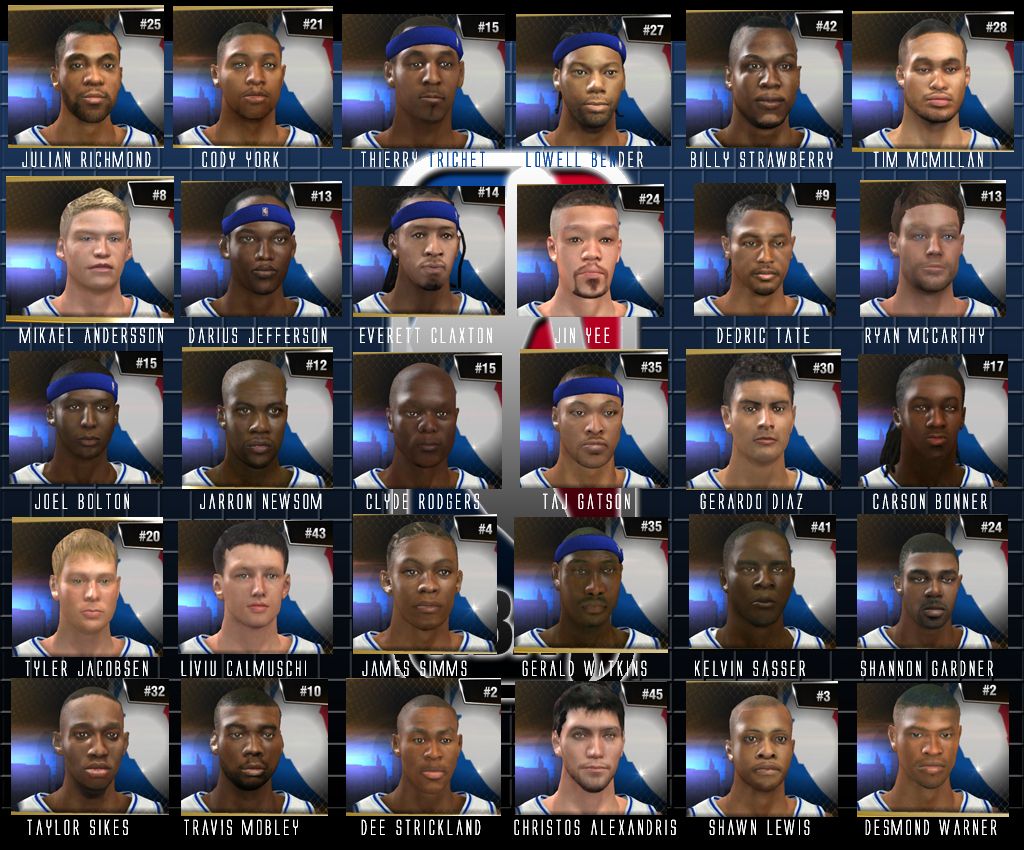 Kieran's Fictional Draft Class #2