I've recently launched some of the NLSC apparel and Merchandise on my Arcane Brands TeePublic storefront.
No minimum orders required all made to order
3 days for production and usually 14 days delivery time frame
Regular sales of up to 35%
Products available here:
https://www.teepublic.com/user/arcaneun ... rcane-nlsc
List of items available for purchase are:
T-shirts (Various Men's, Women's and Kids)
Hoodies (Various Men's, Women's and Kids)
Long sleeve shirts
Tote bags (various sizes)
Phone cases (iPhone and Samsung Galaxy ranges)
Pillows
Mugs
Travel Mugs
Stickers
Baby onesies
Wall art
Notebooks
Laptop cases
Baseball t-shirts
Tank tops
Crewneck sweatshirts
Tapestry
Pins
We'd like to update the Arcane | NLSC apparel pricing for 2019 we realised we made few mistakes on some prices and also added the sleeved jersey pricing to the range.
*All prices include PayPal and Square Service Fees.
Average cost of shipping is:
AU$20.00
AU$25.00 express
US$35.00
EU€30.00
GB£27.50
Order your gear today at
arcaneuniforms@gmail.com
http://www.arcaneuniforms.com
http://www.arcaneuniforms.com.au
(websites under redevelopment)
*Shipping fees apply
- Ordering T-shirts can be posted off immediately after payment is processed
- Sublimated/personalised items will take 4-6 weeks for production
But the websites urls are:
http://www.arcaneuniforms.com
http://www.arcaneuniforms.com.au
Here is our BLACK FRIDAY Sale Specials valid until the 26th of November 2018
Regular ARCANE apparel Black Friday Specials
Order now at:
arcaneuniforms@gmail.com
We accept paypal
Here is some new products from women's shorts to men's and women's reversible training gear
Here is a look at the full range of NLSC apparel you can order at
arcaneuniforms@gmail.com
Here is the pricing and sizing charts as well as photos of all the NLSC range made up so far with more coming in the next few weeks
OK quick photos as I thought I broke my DSLR when I moved the box the shirts arrived in today and knocked my camera on to the ground so these are just a few quick photos off my phone after that scary moment. Thankfully though it still looks to be working so I'll get some better photos tomorrow. But the NLSC Fan Voted shirts arrived and turned out really well as well as my arcane signature pose shirt with metallic gold print(its a speckled gold print so it really pops). I have pricing in mind and given the Aussie dollar has gone up and down a lot the last weeks I've had to set them at a bit higher price just to cater for the rapid changing exchange rate.
OK so here is the 2nd round of voting for the NLSC Shirts vote for which you prefer.
The NLSC is getting some new 1 colour print t-shirts made up and we want your vote on which design you want to get made up here are the 1st 4 designs to choose from:
This round of voting ends Wednesday the 17th January 2018
Some new product has arrived expanding the NLSC range of apparel.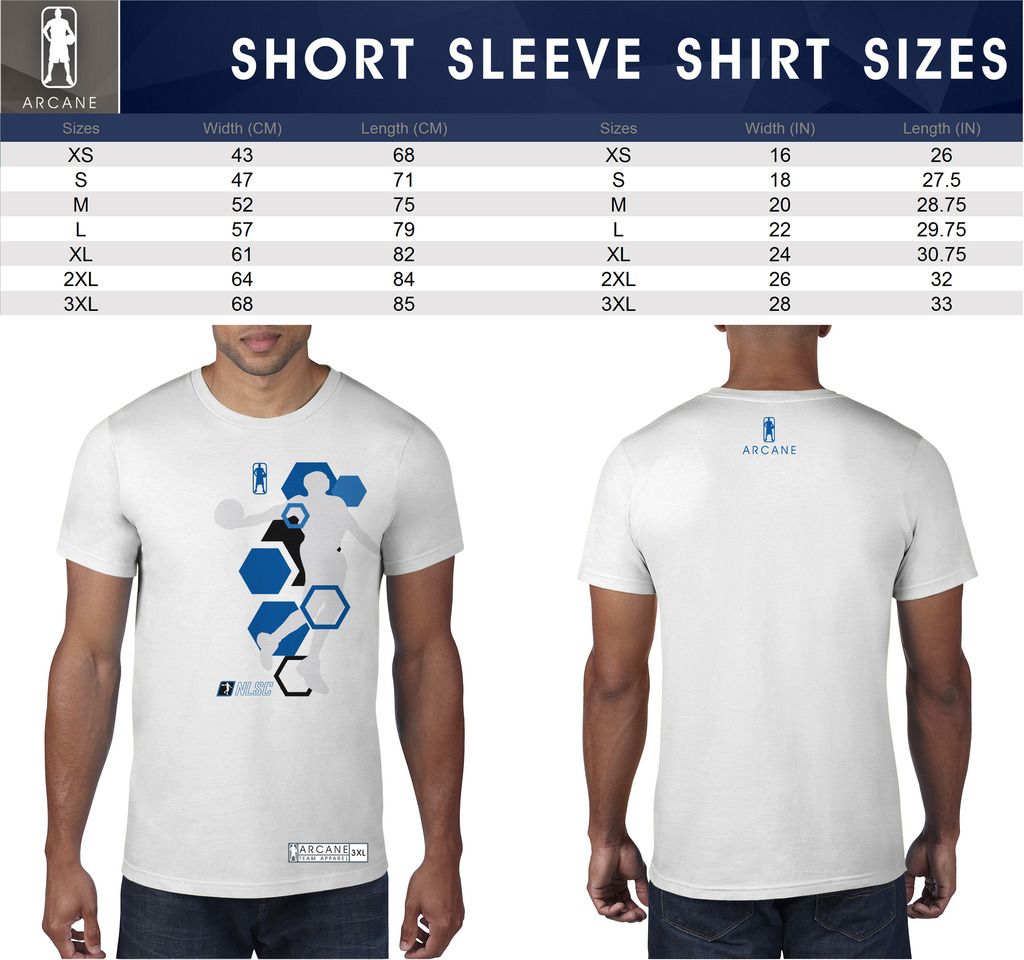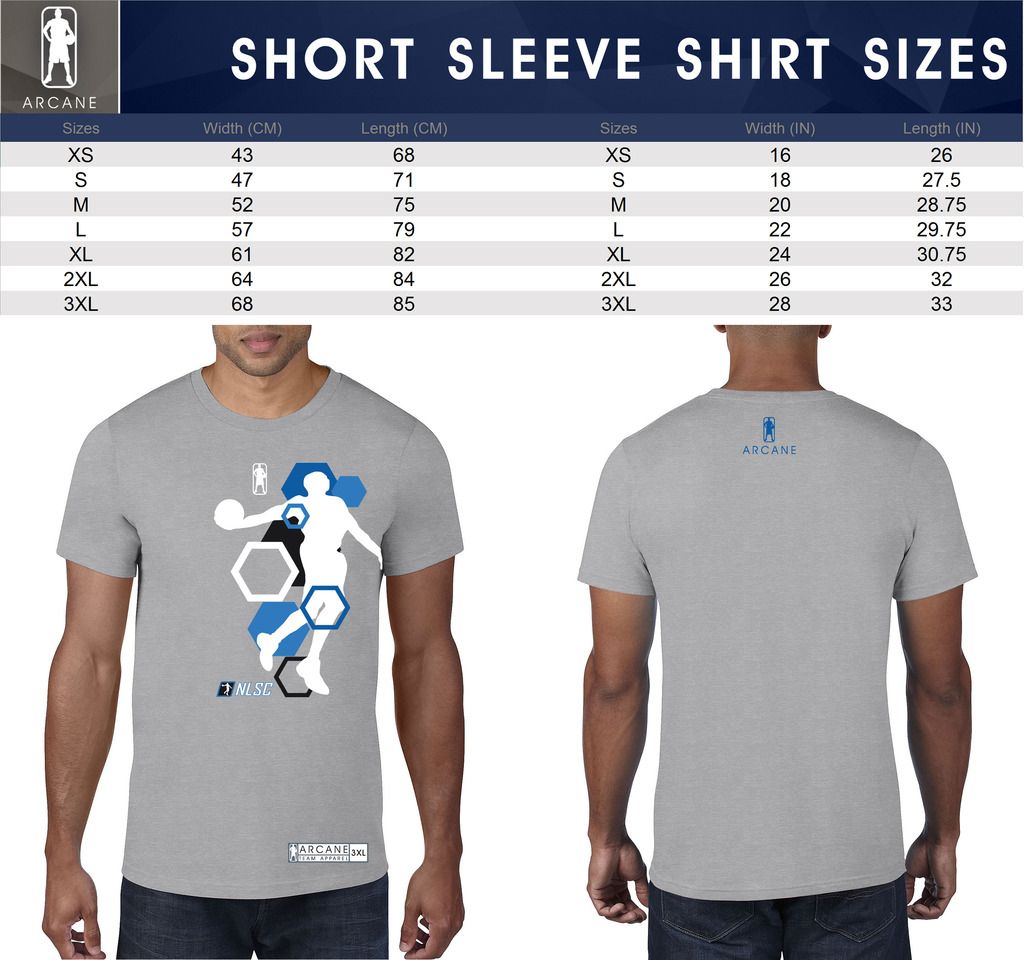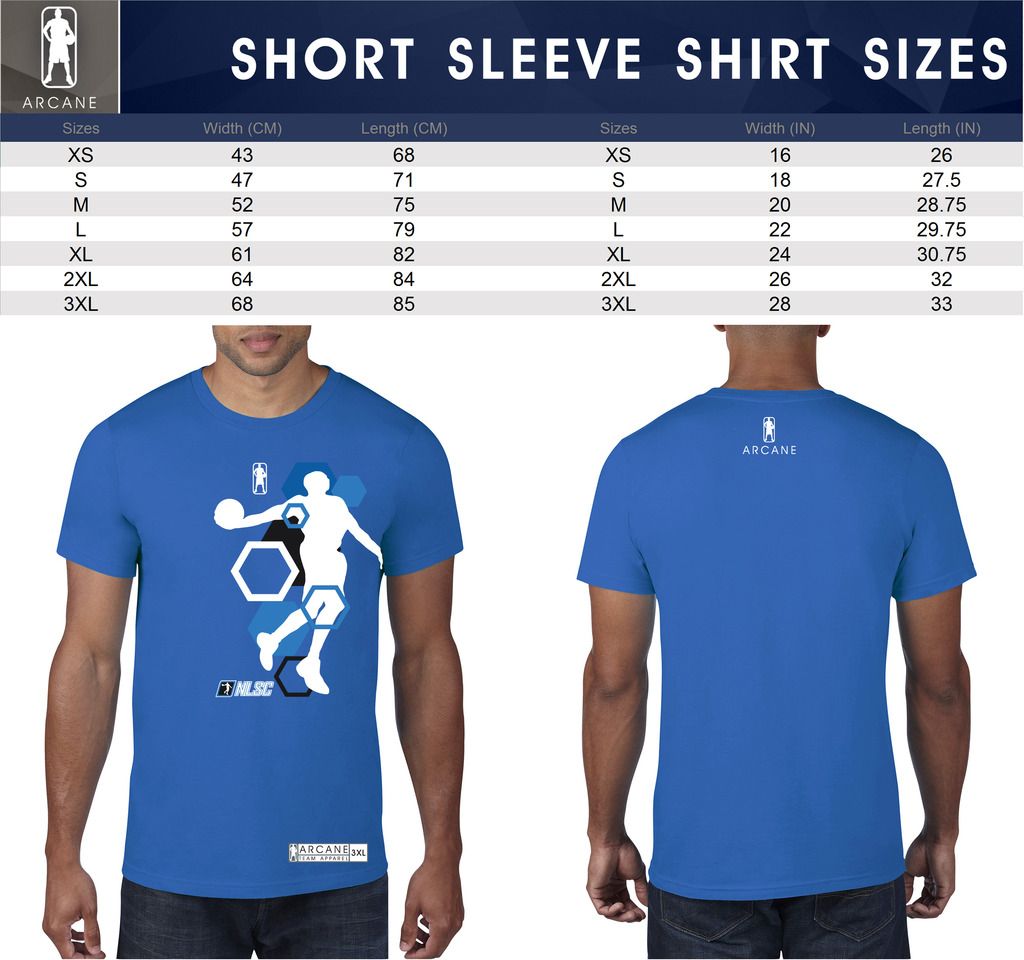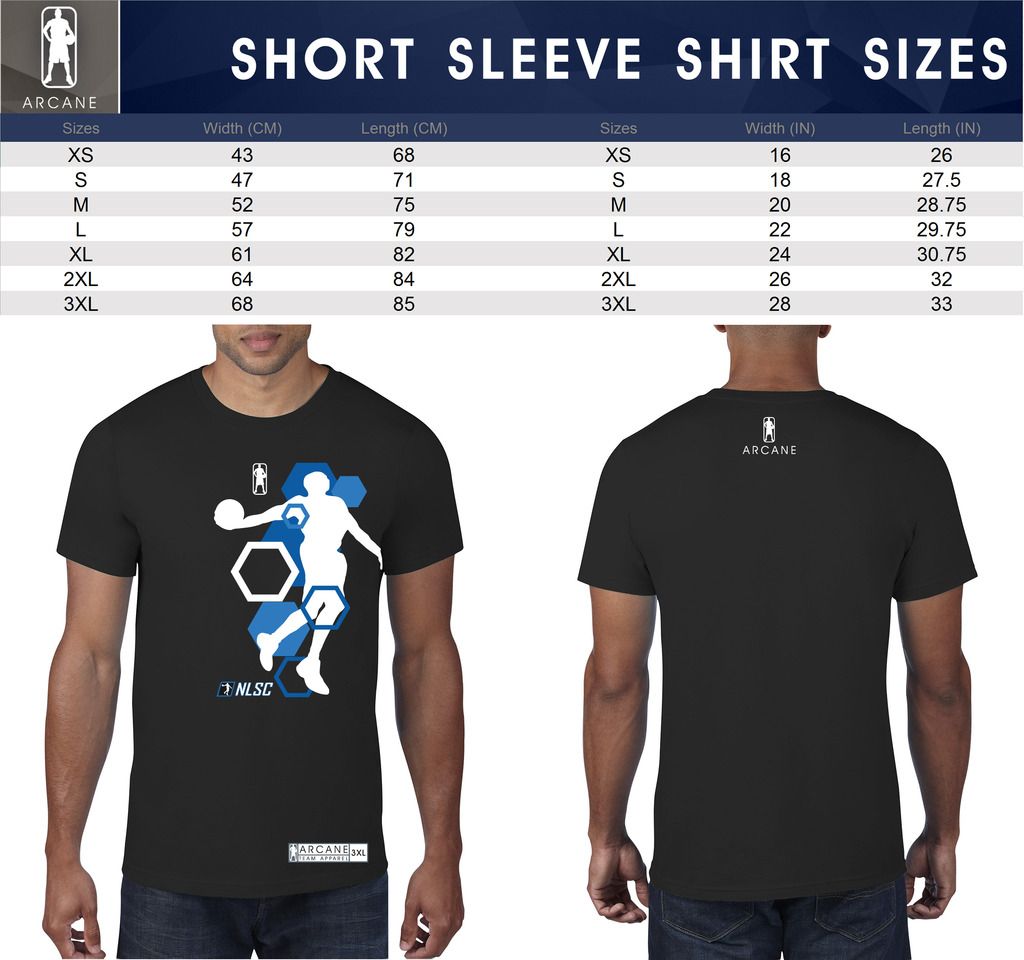 I have 5 days to put the order through and am seeing if 3XL can be ordered but here is the sizing chart as is at the moment.
Here is the cut and fit look
Product Details
Preshrunk jersey knit
Fabric 30/1
Tubular construction
High stitch density for smoother printing surface
Shoulder-to-shoulder tape and seamed collar
Double-needle bottom hem
Rib sleeve cuffs
TearAway label
Oeko-Tex® Standard 100 Certified
Fiber content varies by color, see color list for exceptions
OK so for the month of May my factory is doing a special on Long Sleeved T-Shirts but will need to be in a 1 colour print and will need to choose 1 colour material between white, black,navy or heather grey and do a minimum order of either:
20 = US$35.00 + Shipping
50 = US33.00 + Shipping
100 = US$28.00 + Shipping
*US$5.00 of each shirt sold goes towards the NLSC
I would need a confirmation of orders by May 29th Australian time (+10GMT)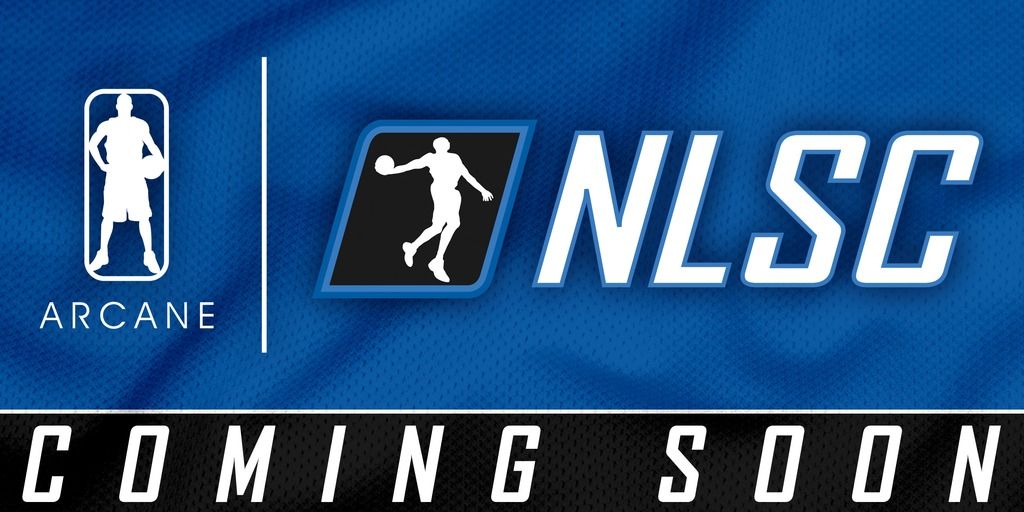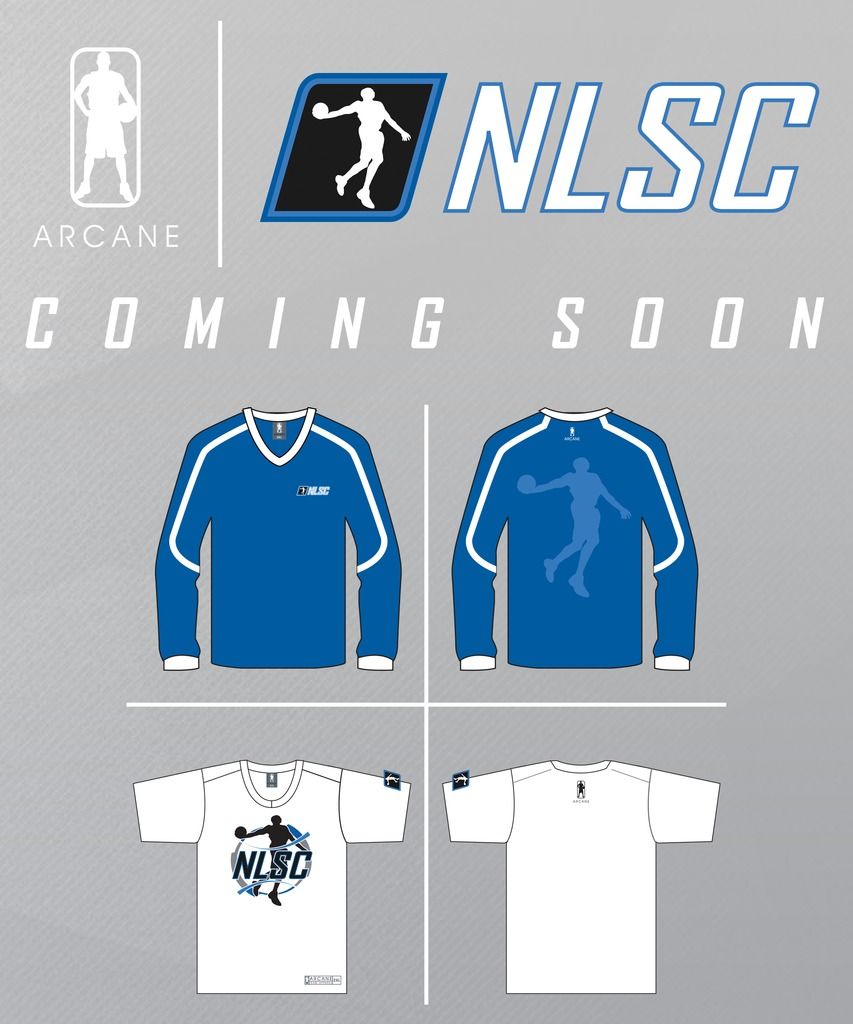 So I've been continuing designing new product range for the NLSC and thought I'd share what's next.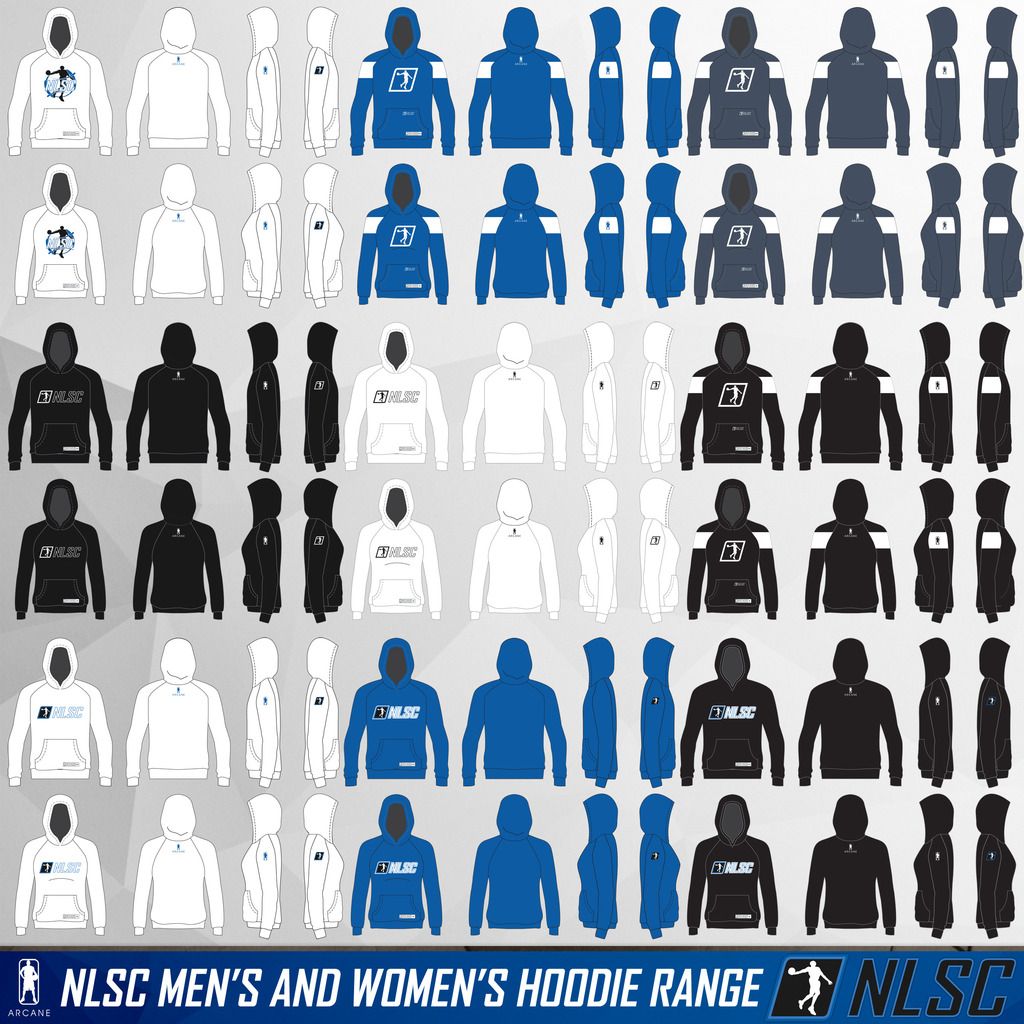 https://www.facebook.com/ArcaneTeamApparel