Hi all,
I am about to release my mod but I can not adjust the following things I want changed in the mod tool. I get a lot of java.lang.nullpointerexception error's when using the mod tool stopping me from being able to edit some of the things I want to change for my mod.
As the picture shows below the things circled red are what I am wanting to change but the mod tool is not allowing me to do so. I know the text like the facebook.com/nbl2kmod and the 2kmod writing is found in the english.iff file but I can edit it with my mod tool. I know the bottom right logo is in the global file but I am also unable to edit this either.
Would anybody be willing or kind enough to fix these for me, someone who's mod tool works well for them. If anyone knows why I get so many java.lang.nullpointerexception error's and knows how to fix it that would be great also. In return for some help I can make things like courts, jersey's, icon files and several other things.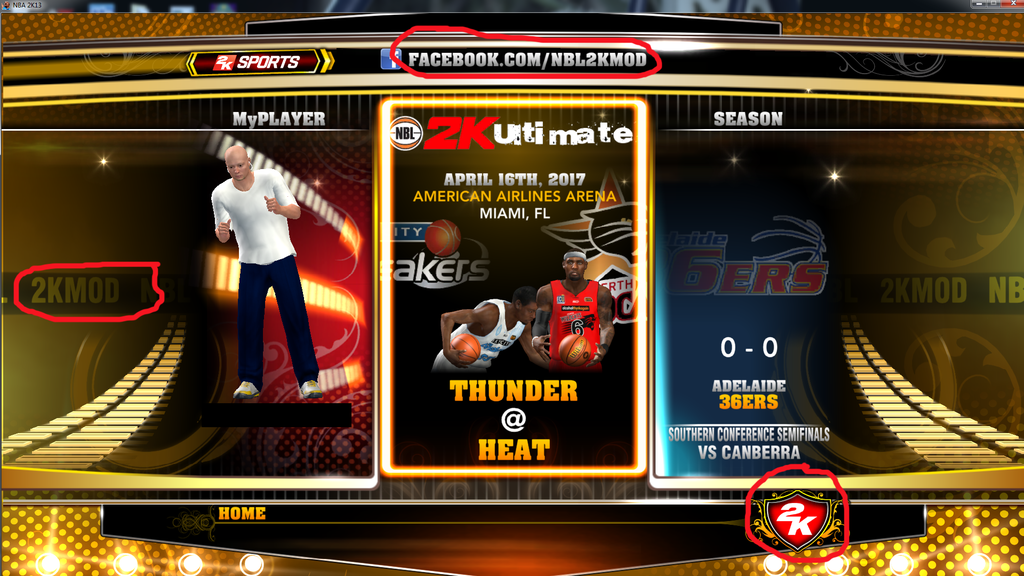 I hope someone can help me out,
Brad