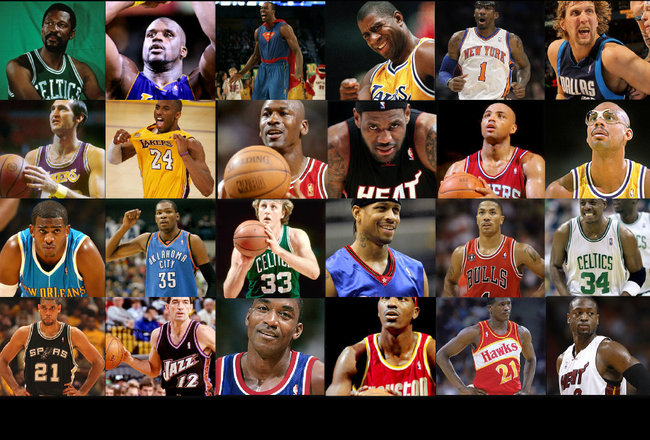 This is not an original idea as we had last year with wolfbeard. But this is the one. This is the result of all the hardwork I have to release this Mod to perfection. I present to you: The Ultimate All-Time Roster Mode.
NEW ROSTER:
http://adf.ly/rtpdh

CF Packs 1-4 (Just a Folder)
http://adf.ly/rtpfw
Help are welcome.
New in v5
Jason Williams (no CF yet because I want to upload large scale)
McDyess in Denver

)
What's with version 4?
More players:
Danny Manning
Alvin Robertson
Terry Cattledge
etc...

What's with version 3.2?
More players: Geoff Petrie
Sidney Wicks
Marvin Barnes
Swen Nater
Danny Manning
Harold Miner
ETC...
What's new in Version 3.1?
Removed retro playbooks for teams (sorry)
Fixed salary so they will have huge cap room (I find this one hilarious as I assigned $1 per year in each own contract.
All players are born and drafted (I know it's impossible) on 1990 so they will have the same age and no one will retire immediately.
Fix most big man carrying ball upcourt
CREDITS!


Thanks for StompThe Court for Charles Barkley he found on the Chinese website.
Thanks for JaoSming and Andrew for answering my weird questions.
Thanks for Gambeta for retro players' iff numbers.
Thanks for cor3n for the black arm fix tutorial.
Thanks for MGX for his Norm van Lier.
Thanks for wolfbeard from his Calvin Murphy and Ralph Sampson.
Thank you for Vl@d for his REditor II v. 2.0.
Thanks for HAWK23 for some needs and inspiration.
Thanks for numetalman for some ideas regarding the mod.
Thanks for johnpipe for his friendly help.