First download this fantasy genius trainer by alec.
You can use this trainer for the unpatched or patched version of 2k12 by changing the settings.ini file
[Current Language]
Current Language=0

[Current Version]
Current Version=1

0=unpatched, 1=patched
http://www.mediafire.com/?98z9b2k5acdk9a7
And download any cyberface file.
If you want to have a custom cyberface, here's some of iceflow's works.
viewtopic.php?f=143&t=85851
once you downloaded a cyberface.. rename it and set a cyberface id.
REMEMBER!!!! set an id that is not existing. Don't replace a default cyberface file!!!!
ex. pngxxxx to png0001.
paste the file to the nba2k12 folder.
REMINDER:
If you currently have a my player and don't have a cyberface and do this tutorial, the body type of your my player will be set to max.
Imagine arnold schwarzenegger as a PG.

Step 1:
Create a new My Player
Step 2:
Open the Fantasy Genius trainer(run as administrator)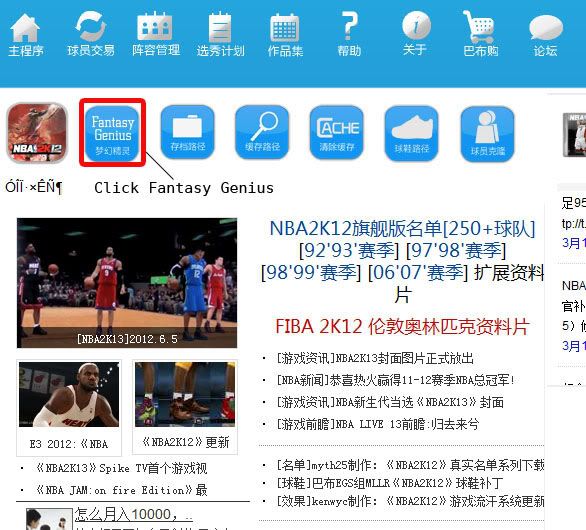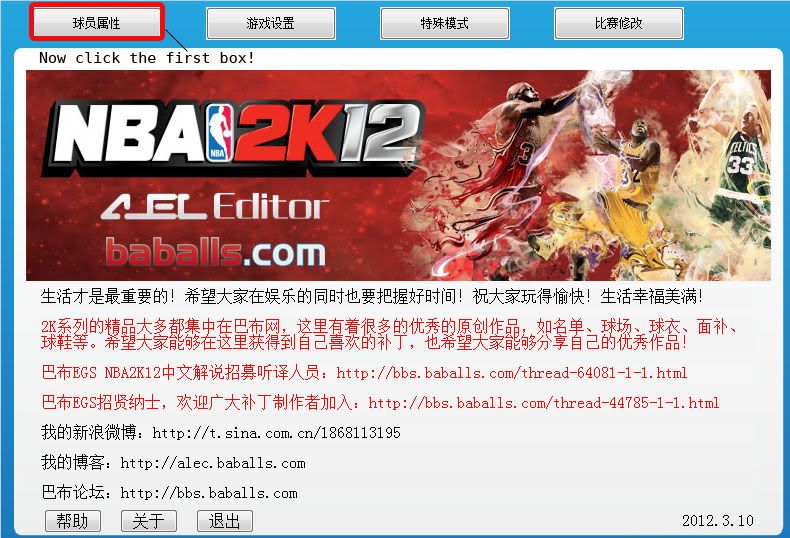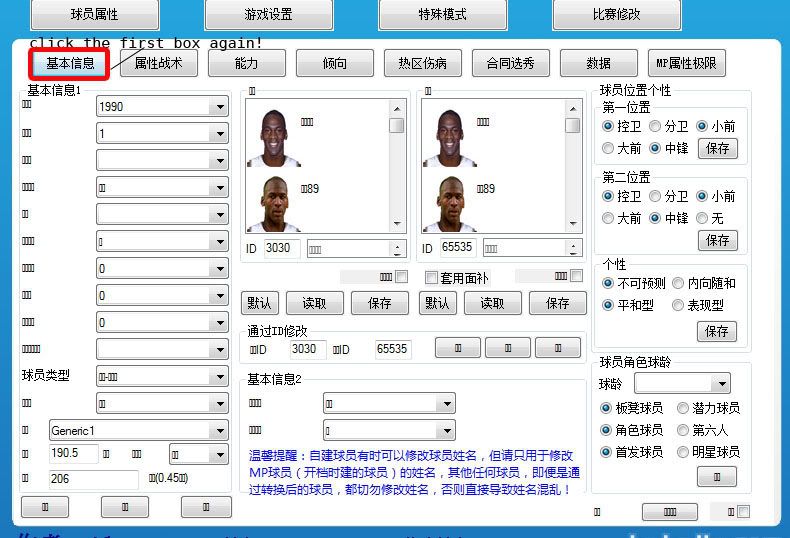 Step 3:
Edit and click!
1&2.
Set the cyberface ID.(The cyberface file must be in the nba2k12 folder before doing this)
3&4.
Click the buttons.
5&6.
Set again the cyberface ID.
7.
Click the button.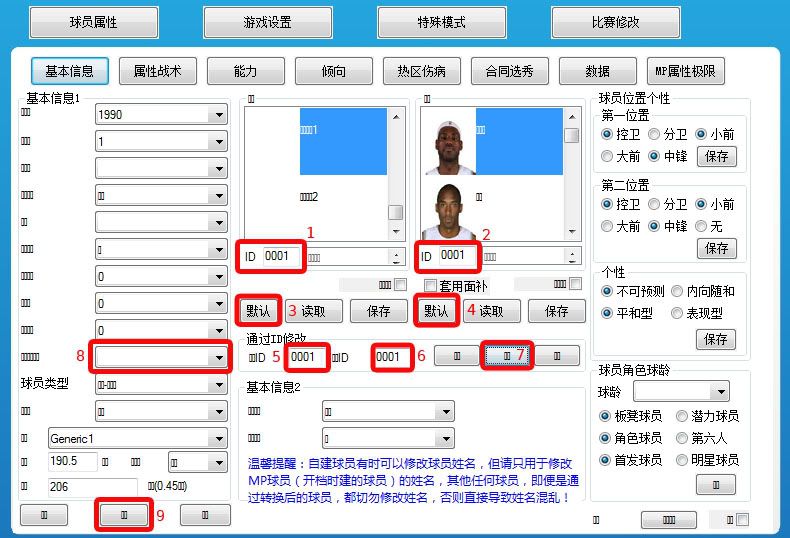 8.
This is the most important part of the tutorial.
In this dropdown list box you will set the SKIN TONE & BODY TYPE of your my player.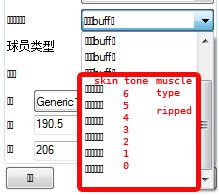 You must have the same skin tone here.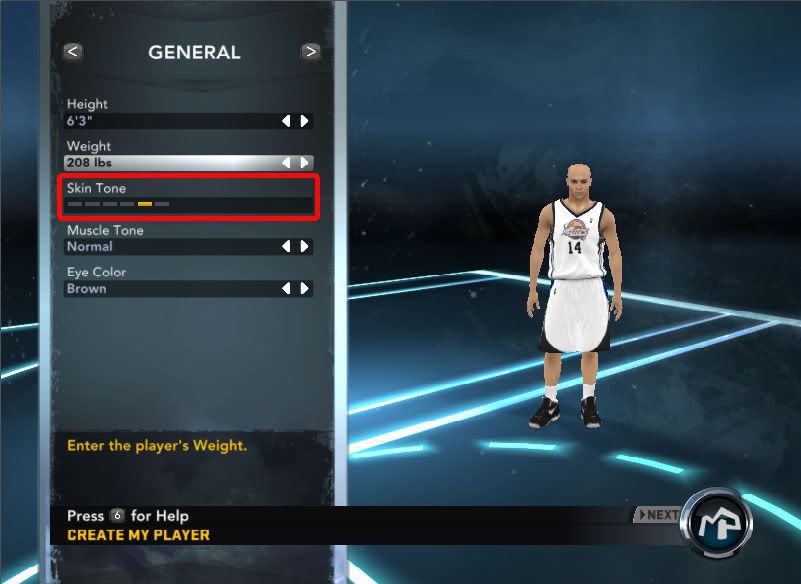 9.
Click the button.
Step 4:
Reset the weight of your my player.
Set it to 190 to reset the weight(body type) so you will have the right body type for your my player
Then, set your desired weight.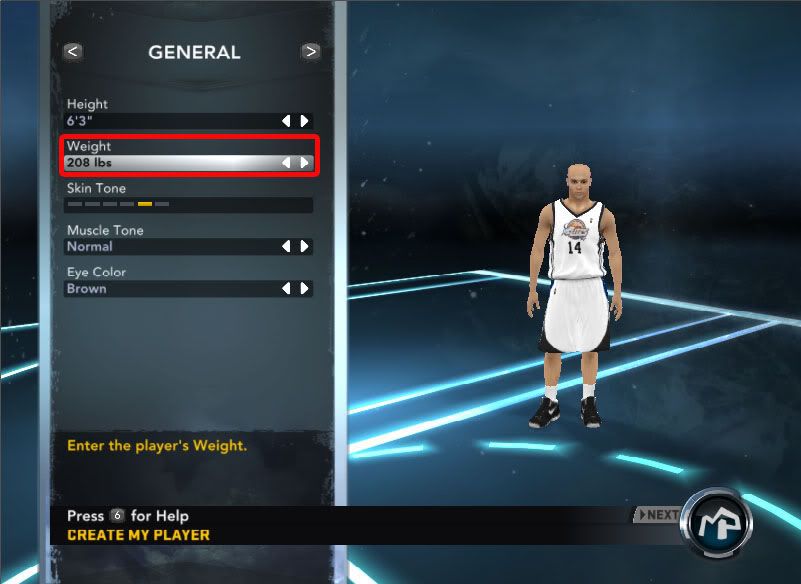 Step 5:
YOU'RE FREE TO EDIT YOUR MY PLAYER NOW! CHEEEEEERS.

OH, IF YOU WANT TO CHANGE THE SKIN TONE BECAUSE THE SKIN TONE OF YOUR LEGS AND BODY IS NOT PROPORTION..
YOU WILL HAVE TO REDO ALL OF THE STEPS IN SHORT, BACK TO START!
TIPS:
In case you already have a cyberface id to your my player
you just have to replace the cyberface file with the same file name in the nba2k12 folder.
ex. you downloaded a new cyberface file pngxxxx
and you have a cyberface id of png0001
you just have to rename the pngxxxx to png0001 and replace the current png0001 file in your nba2k12 folder.