Well I'm a sneaker head so I want realistic shoes in my game. Muck like King_12, I don't know how to create shoes from scrap. Just love editing things in photoshop, so I tried fixing some. I'm still new to this so some constructive criticisms are very much welcome.

AGAIN I'm still learning how to make textures so as of now I can only edit sneakers that have wrong colorways.



EDIT: I now know how to put my own textures but I would still continue fixing colorways of the best sneaker patches out there

.
Releases:

DOWNLOAD LINKS ARE HERE
credits to Tie_shen for the texture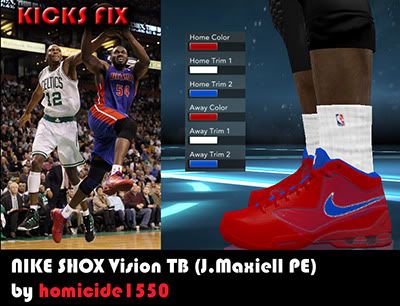 credits to CHNxiaoju for the texture
credits to CHNxiaoju for the base
credits to CHNxiaoju for the base
credits to EGS-MLLR for the base
credits to Dmayne for the base
credits to Dmayne for the base
credits to Dmayne for the base
credits to Dmayne for the base
credits to CHNxiaoju for the base
credits to EGS-MLLR for the base
credits to EGS-MLLR for the base
credits to EGS-MLLR for the base
credits to EGS-MLLR for the base
credits to Dmayne for the base