I can't post in Tutorials section yet, I guess I need an approvement from the admins, so for now I post it here

Hi everybody
Since some people were asking how to edit the numbers and letters froms jerseys, I'm making this tutorial to answer the question once for all

Don't worry, it's really easy.
All of you who want to change the color or the texture from your jerseys, you must have noticed that in Nba2KXModTool the numbers and the letters appear like that :

And I'm not showing you the pic's of letters and numbers in Nba 2k9 Iff editor 'cause it simply doesn't show anything.
So how can we edit these textures ? Well, Jor1980 made a great tool a long time ago now (it was for Nba 2k10 I believe) : the Jersey Editor v1.0 (I think there is a v1.1 now)
With his tool we'll be able to export the letters and numbers textures and then re-import them. I found this way by my own about one or two months ago. (I didn't think that this tool would also work for 2k11)
Here's the link for the download of Jersey Editor :
http://www.gamefront.com/files/15149383/JerseyEditor.rar/
Of course, you'll need Photoshop, I hope you've got it 'cause I can't give a link for this download

Sorry 'cause mine is in French, and I couldn't turn it into English UI :s (I have Photoshop CS4 by the way)
Once you've downloaded Jersey Editor, open the jersey you want to edit with it so click on "SelectJerseyFile" and select your jersey. Then, you'll have to click on "Textures" and 6 textures will appear. The numbers are the "Texture 1" and the letters are the "Texture 5"
So, logically you're at this point :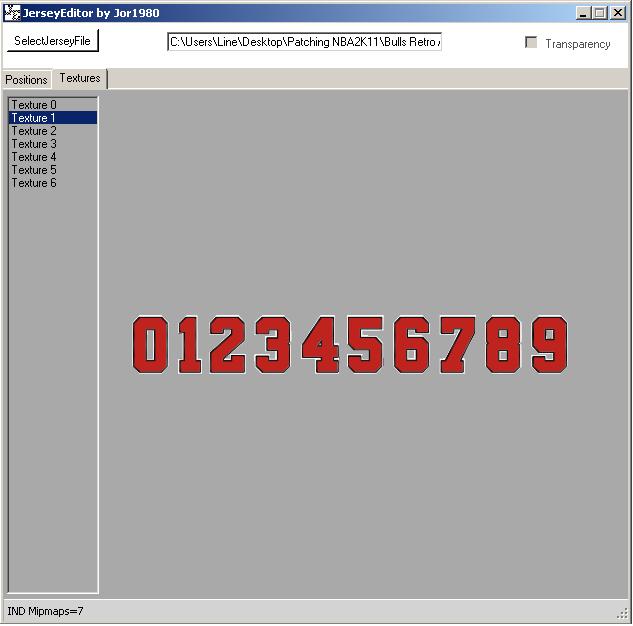 In order to export these textures you'll just have to left click on the picture and it will export it with *.png format.
Now open this png file with Photoshop which will help you to modify the texture properly

Do whatever you want to your numbers/letters in Photoshop. (In my case, I just changed a lil' the color and added a filter for instance) I'm not gonna tell you how to change colors or anything else in Photoshop, there are a lot of tutorials about it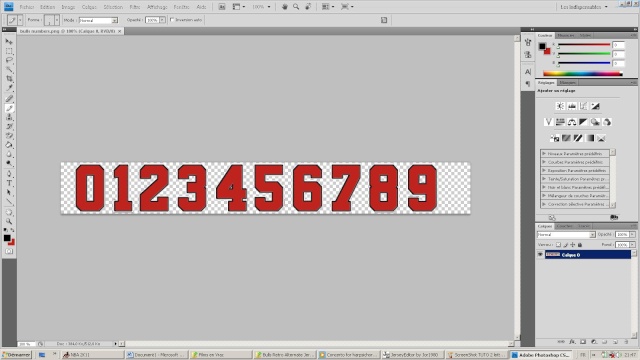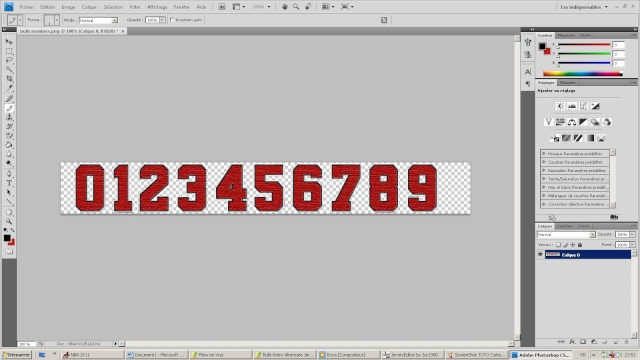 Now you need to save the texture still in png format but before you have to select a different mode for the colors. Your picture is in RGB colors and you must change it into indexed colors (256 colors and transparency enabled) like this :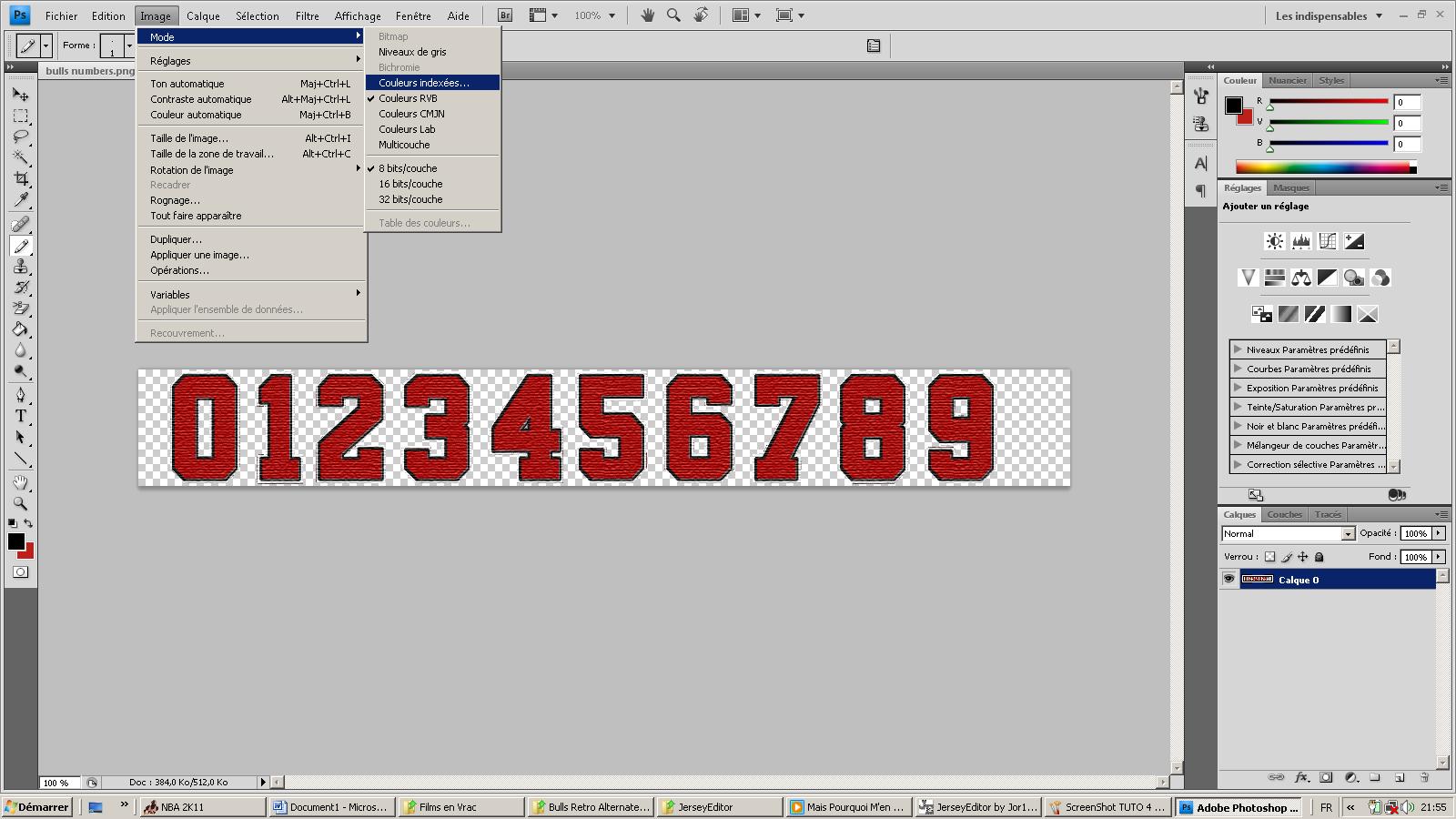 Don't touch any other settings and it'll be alright I guess

You can save now your new picture in same .png format.
Be careful if you don't wanna change the numbers texture after you've exported it from Jersey Editor, 'cause you can't re-import it like this (it won't work), you'll absolutely need to turn the RGB colors into indexed colors.
So after all these steps, you can import the new texture into your jersey : just drag-drop the texture over the old texture in Jersey Editor and it will automatically change the texture (in live). (It works like Nba2k9 Iff editor)
I hope this post did or will help you, thanks for reading me (it's not easy with my crappy english xD) and see you on NLSC.
PS : It may exist another way to edit numbers and letters but I don't know it ^^ so sorry