Hi! I need a help in creating a patch. I have two KD3 Patches, the first one has the away colorway correctly colored but the home colorway is incorrect. The second patch has the home colorway correctly colored but the away colorway is incorrect. I'm planning to get the first patch's away colorway and the second patch's home colorway and create my own correctly colored patch for KD and my player. I also need help, what is the pshoe number of a created player (not my player, the create a player). I downloaded them at moddingway. The PShoe number is pshoe1411.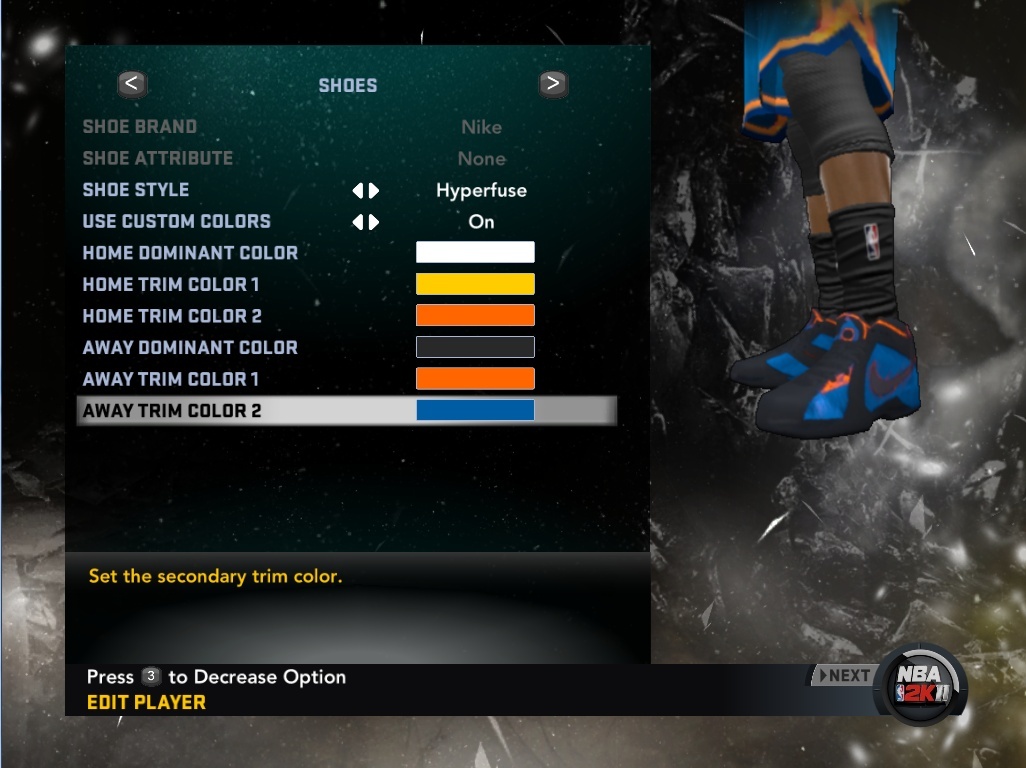 1st patch: away colorway of KD 3 (NBA_2K11_Real_Shoes_Patches_Demo_12.19)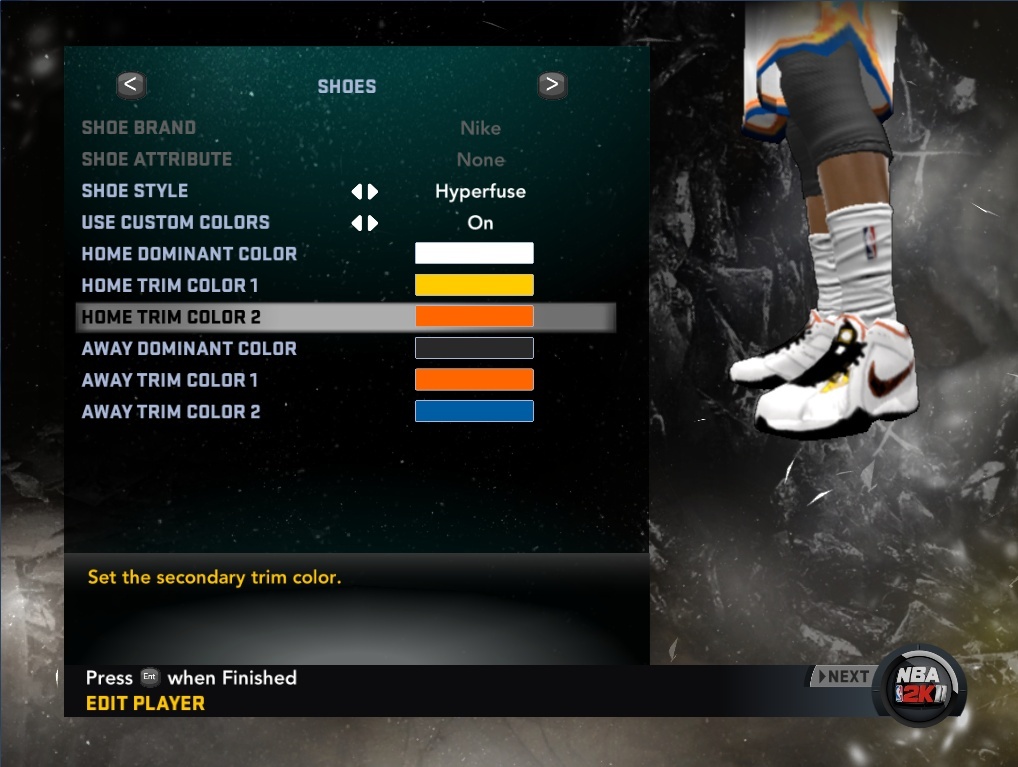 2nd patch: home colorway of KD 3 (Nike Shoes Pack)
THIS IS THE CORRECT KD 3 Color:
_____________________________________________________________________
2nd Problem: I need help changing my create player shoes. i cloned my created player to a created team, i have reditor II and i don't know how to identify the shoes of the created player. I also don't know on how to change his shoes.