REAL DRAFT PROSPECTS! ACCURATE SHOOTING FORMS! ACCURATE RATINGS & TENDENCIES BASED ON CURRENT & PAST SEASON STATS & PERFORMANCE! REALISTIC POTENTIALS!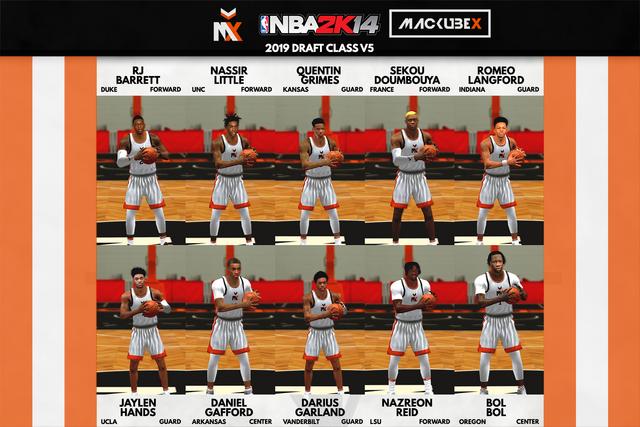 Combined cyberfaces by Mackubex, Blang, & nick15
Please ask cyberface makers for permission before adding the cyberfaces to your own project!
Also, please ask me before you add my draft class on your Mods!
(Updated as of 1/5/2019)
2019 Draft Class V6

+ 2019 Draft Class V6 Cyberface Pack