Settings


Game - nba 2k13 ps3
Level - Superstar
Quarters - 12 min
Team Chemistry - On
Player Roles - On
Cpu Trades - On
Playoffs - 7-7-7-7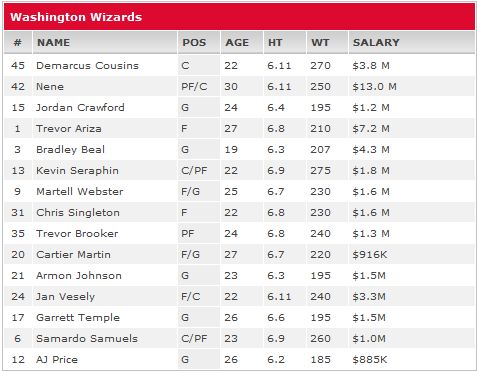 Capital Punishment



Hi Guys! Thought id have another stab at posting an association story on here as well... its the best damm place to read them imo lol.
Iam usually a sucker for using my Knicks and as i do have a season rolling with them and i mean STEAM ROLLING i was crying out to use a really bad team a really really bad team (Sorry Wizards fans)

My goal is to get this team to the playoffs and i think its very do-able with the roster i have,

but the BIG QUESTION i have is SHOULD I TRADE JOHN WALL ???



Ive being using this team online and iam getting a feel for Beal, Crawford and Nene and i wonder how Wall is gonna fit in with this but il start the season with him and see where this takes me!

One trade i did think about was Wall and Oakfor for a DEMARCUS COUSINS PACKAGE???

Idk.

Oh well il get this one rolling and see how we do,

iam gonna update weekly so week 1 will be @ Cavs then HOME to the Celtics with that being the Game of the Week.