I have made a 30 team All-time College Roster featuring the top players from college basketball ever using current day jerseys.
PSN: SkillazKill
Content Name: All-Time College Roster 2K17

The jerseys that I will be using are from my 2016-17 College Roster:
viewtopic.php?f=225&t=102476
Two teams I have included in this are:
Straight Out Of High School Team
International Team
Here are the teams:
1. NC State Wolfpack (76ers)
2. Texas Longhorns (Bucks)
3. Syracuse Orange (Bulls)
4. Ohio State Buckeyes (Cavs)
5. SHS (Celtics)
6. Arizona Wildcats (Clippers)
7. Marquette Golden Eagles (Grizzlies)
8. Kentucky Wildcats (Hawks)
9. Florida Gators (Heat)
10. Oklahoma Sooners (Hornets)
11. UNLV Rebels (Jazz)
12. Washington Huskies (Kings)
13. Duke Blue Devils (Knicks)
14. UCLA Bruins (Lakers)
15. UCONN Huskies (Magic)
16. Kansas Jayhawks (Mavericks)
17. International (Nets)
18. Indiana Hoosiers (Nuggets)
19. Notre Dame Fighting Irish (Pacers)
20. Georgetown Hoyas (Pelicans)
21. Georgia Tech Yellow Jackets (Pistons)
22. North Carolina Tar Heels (Raptors)
23. Houston Cougars (Rockets)
24. Wake Forest Demon Deacons (Spurs)
25. Memphis Tigers (Suns)
26. Michigan State Spartans (Thunder)
27. Michigan Wolverines (Timberwolves)
28. Gonzaga Bulldogs (Blazers)
29. LSU Tigers (Warriors)
30. Wisconsin Badgers (Wizards)
31. Alabama Crimson Tide (07-08 Celtics)
32. Villanova Wildcats (07-08 Rockets)
33. St. John's Red Storm (97-98 Spurs)
Optional
34. BallisLife Team Select (CSKA Moscow)
How to setup:
Step 1: Go to
"MyGM/MyLeague"
Step 2: Click on
"MyLeague"
and press
Triangle to pull up Custom Rosters
Step 3: Search username
"SkillazKill"
or content ID
"All-Time College Roster 2K17"
Step 4: Go to
"Custom League"
, then
"Start in Regular Season"
Step 5: Go to
"Setup Options"
and put in following:
Season Length: 29 Games
(optional)
Quarter Length: 10 Minutes
(optional)
Simulated Quarter Length: 10 minutes
(optional)
Normalize Played to Sim Stats/Minutes: On
Playoff (March Madness) Rounds: 1 Game Each
League Expansion: Off
Salary Cap: Off
Hard Cap: Off
Trade Logic: Off
Injuries: Off/On
(optional)
Progressive Fatigue: Off/On
(optional)
Gameplay Difficulty: Any
Step 7: Press Triangle to
"SELECT ALL TEAMS"
Step 8: Advance
Step 9: Download team's design by going to
"Team Relocation > Download Team Designs > Search Username "SkillazKill" > Click X > "See Other Designs by Creator" > Download whatever team you're on
(for example, 76ers = NC State Wolfpack)
Step 10: Scroll through other teams by flicking the right analog stick right or left
Step 11:
Repeat Step 9 and 10 for all teams
Step 12:
Turn "Fatigue" Off in Options > Settings
(optional)
Step 13:
Foul Out: 5 in Options > Settings
Step 14: Go to "Save As" to save another file, if you'd like to play the season over again. (optional)
Step 15: Enjoy!
Notes:
- Teams like Illinois, Villanova, Houston and more may be added in after
- Ratings/CAP appearances are based off the players best season in college (except SHS and International of course)
- Total CAPs on the roster: 73
- I still need to add more CAPs to Memphis, Wake Forest, USC, NC State, Syrac Ause, Marquette, Oklahoma, Indiana, Gonzaga, and Wisconsin.
- few college players from 2016-17 are on a few teams until I make the players that are supposed to be there. Only 2016-17 players that are staying on the roster will be Markelle Fultz, Lonzo Ball, Bryce Alford and Dennis Smith Jr.

- Wake Forest Demon Dea(con)s name is inappropriate so switch that when you download them if you care
- Some jersey numbers are inaccurate due to retired jersey numbers
- Bench Warm-up jackets are glitched, it has the original teams colors
- Head Coaches on each team have look-a-likes of the teams best coach all-time (For example, John Wooden is the coach of UCLA Bruins)
Features
Realistic Jerseys/Court Designs: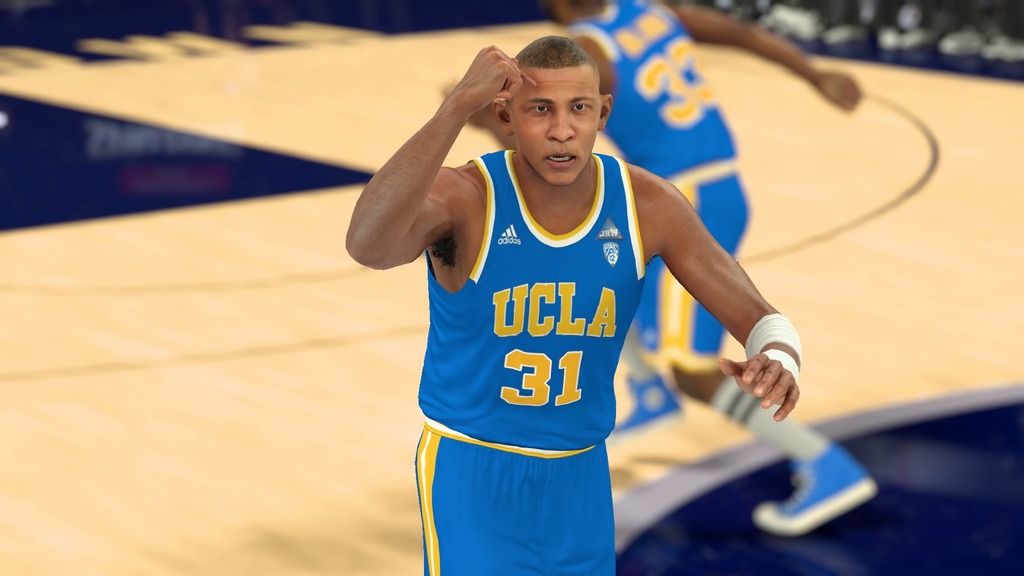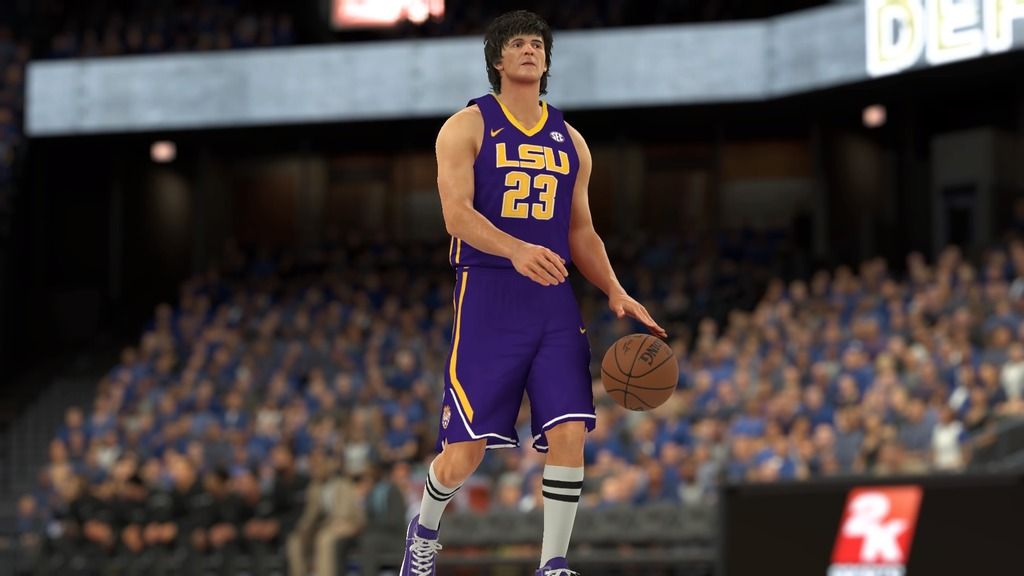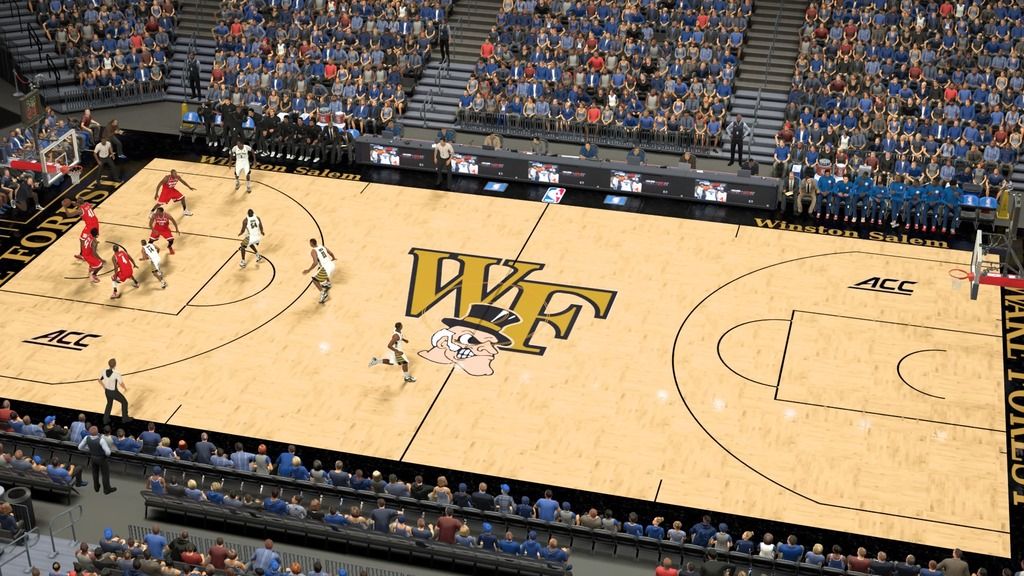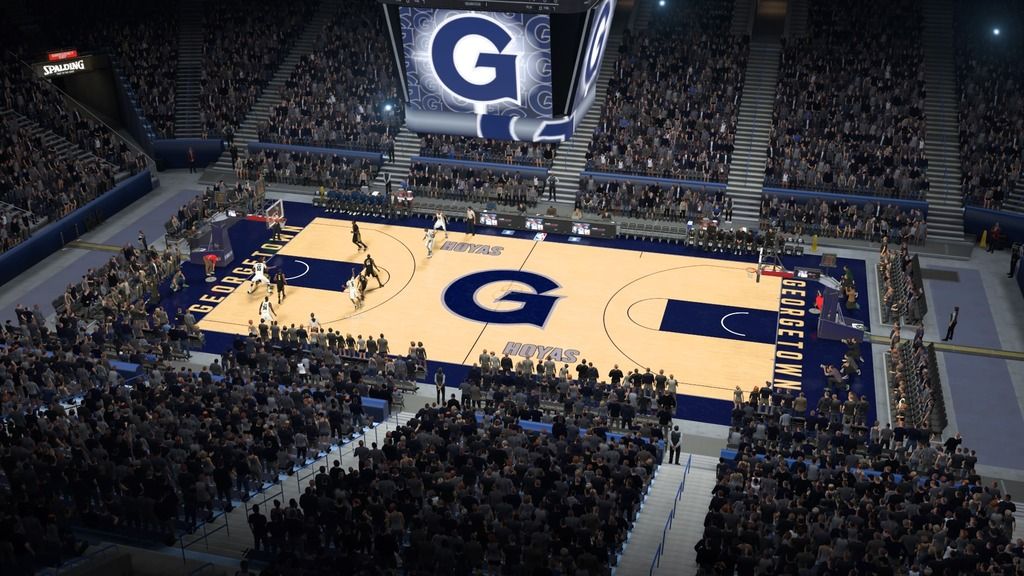 Realistic Coach look-a-likes: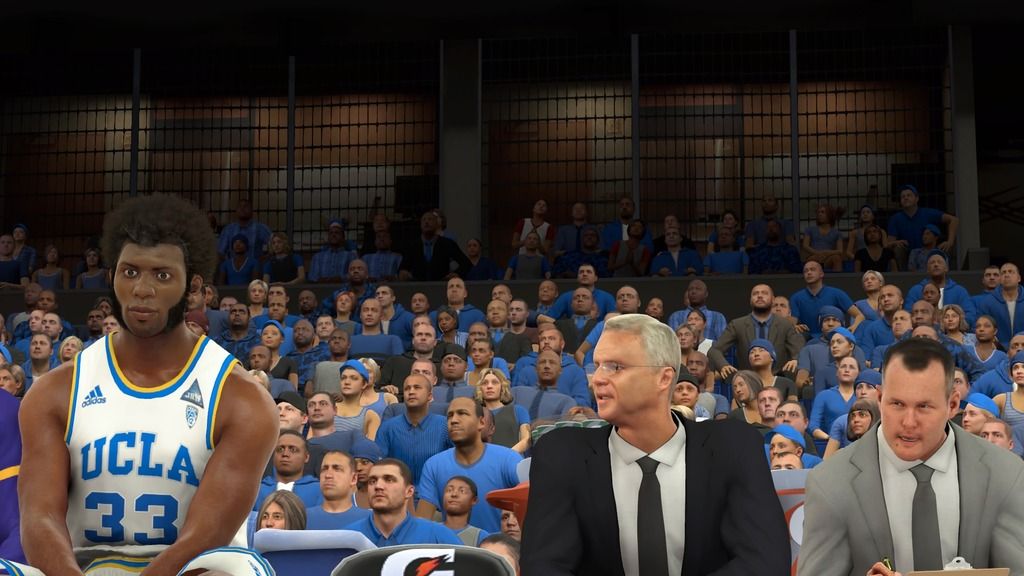 73 created players with fully updated signatures, appearances, tendencies and attributes: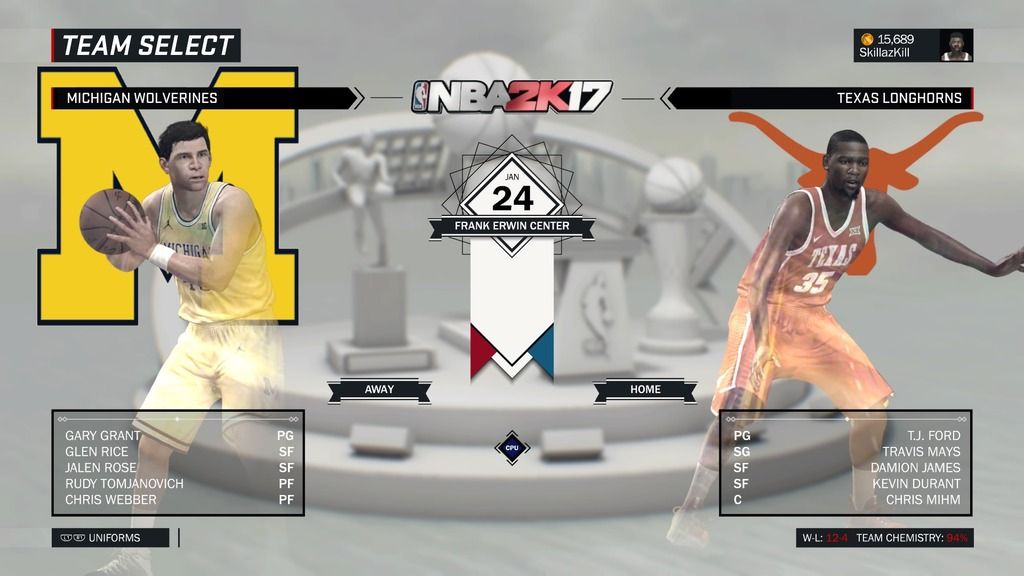 If you have any questions, concerns, tips, feel free to message me on:
Twitter: @SkillzFromThe6
YouTube: youtube.com/SkillzFromThe6
or PM on OS
Thanks,
- Skillz