https://www.youtube.com/watch?v=cYYOA76z86Y
Donate here:
https://www.paypal.com/cgi-bin/webscr?cmd=_s-xclick&hosted_button_id=Q9W3ST65R9XUQ
PSN: SkillazKill
Content ID: D-League Roster 2K17
Search "EazySkillz" for all the jerseys
How to setup:
Step 1: Go to
"MyGM/MyLeague"
Step 2:
Click on "MyLeague" and press Triangle to pull up Custom Rosters
Step 3: Search username
"SkillazKill"
or content ID
"D-League Roster 2K17"
Step 4: Go to
"Custom League"
, then
"Start in Regular Season"
Step 5:
Divisions stay the same
Step 6: Go to
"Setup Options"
and put in following:
Season Length: 58 Games (optional) (Real Life = 50)
Quarter Length: 12 minutes (optional)
Simulated Quarter Length: 12 minutes (optional)
Normalize Played to Sim Stats/Minutes: On
Playoff Rounds: Best of 3
League Expansion: Off
Salary Cap: Off
Hard Cap: Off
Trade Logic: Off
Injuries: Off (optional)
Progressive Fatigue: Off (optional)
Gameplay Difficulty: Any
Step 7: Press
Triangle
to
"SELECT ALL TEAMS"

Step 8: Advance
Step 9:
Download team's design by going to "Team Relocation > Download Team Designs > Search Username "EazySkillz" > Click X > "See Other Designs by Creator" > Download whatever team you're on (for example, Philadelphia 76ers = Delaware 87ers)
Step 10: Scroll through other teams by flicking the right analog stick right or left
Step 11:
Repeat Step 9 and 10 for all teams
Step 12:
Go to "Save As" to save another file, if you'd like to play the season over again.
(Optional)
Step 13: Enjoy!
Things to know:
- Some players are missing/not edited. Guys that are not edited yet are under 63 OVR. Players like Kalin Lucas, Will Bynum and others will be added when I come back in March.
- Roster will be updated when I come back from vacation in March.
- Ben Simmons will be removed from the 87ers once he plays in the NBA.
- Brandon Ingram is on the Los Angeles D-Fenders only because they only have 11 players on the actual roster.
- Okaro White is now in the NBA but he's been placed on reserve for Sioux Falls Skyforce (Heat)
- 10-day contract guys will stay on their NBA D-League team until they officially sign in the NBA.
EASTERN CONFERENCE:
Atlantic Division
Westchester Knicks (Knicks)
Long Island Nets (Nets)
Maine Red Claws (Celtics)
Delaware 87ers (76ers)
Raptors 905 (Raptors)
Central Division
Windy City Bulls (Bulls)
Canton Charge (Cavaliers)
Grand Rapids Drive (Pistons)
Fort Wayne Mad Ants (Pacers)
Duke Blue Devils (Bucks)
Southeast Division
Kentucky Wildcats (Hawks)
Greensboro Swarm (Hornets)
North Carolina Tar Heels (Wizards)
Sioux Falls Skyforce (Heat)
Erie Bayhawks (Magic)
WESTERN CONFERENCE:
Northwest Division
UCLA Bruins (Nuggets)
Kansas Jayhawks (Timberwolves)
Oklahoma City Blue (Thunder)
Salt Lake City Stars (Jazz)
Gonzaga Bulldogs (Trail Blazers)
Pacific Divison
Arizona Wildcats (Clippers)
Santa Cruz Warriors (Warriors)
Northern Arizona Suns (Suns)
Los Angeles D-Fenders (Lakers)
Reno Bighorns (Kings)
Southwest Division
Austin Spurs (Spurs)
Villanova Wildcats (Pelicans)
Texas Legends (Mavericks)
Iowa Energy (Grizzlies)
Rio Grande Valley Vipers (Rockets)
Features:
Realistic Jerseys/Court Designs: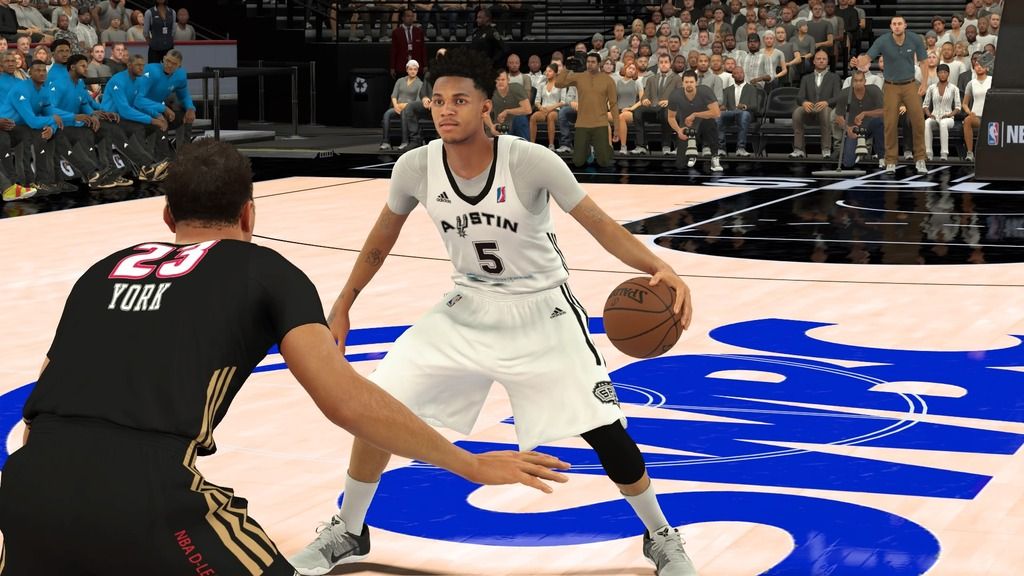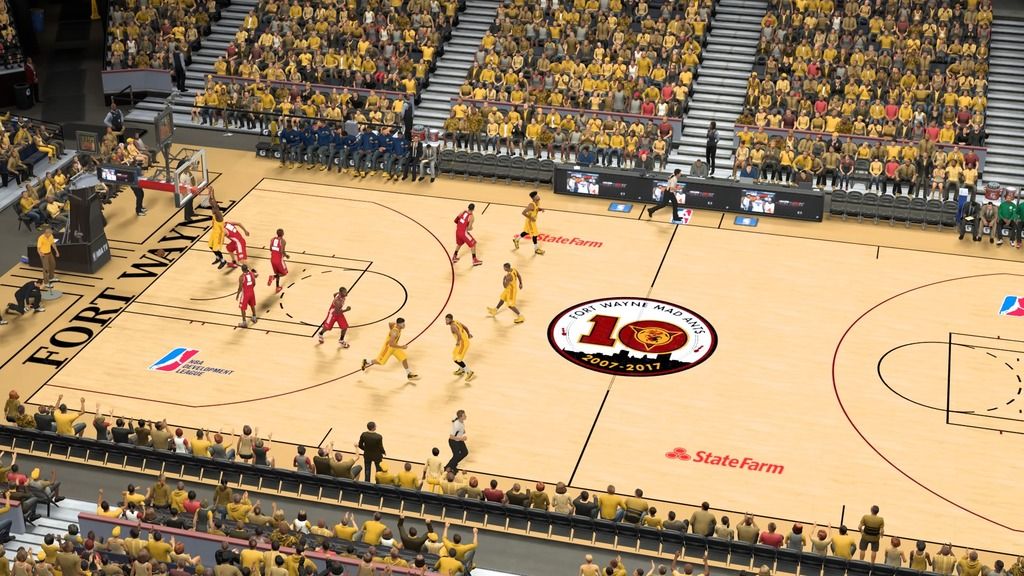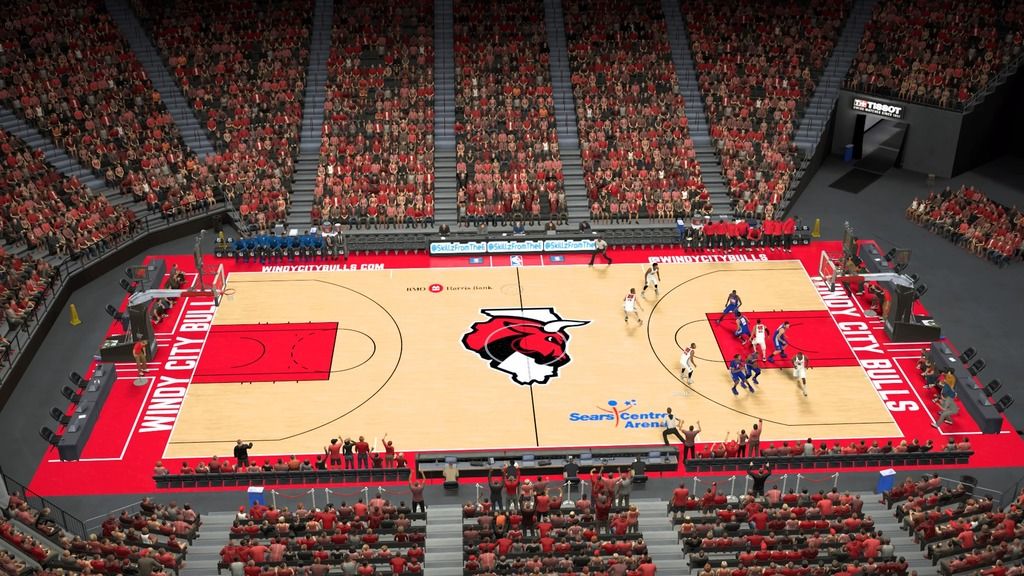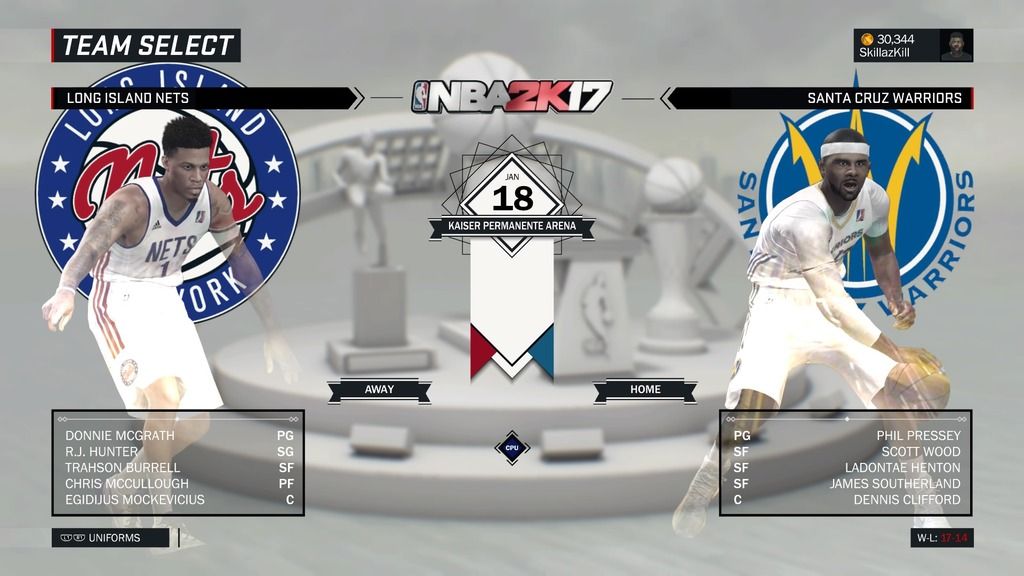 Realistic Coaches:
100+ created D-League players with fully updated signatures, appearances, tendencies and attributes: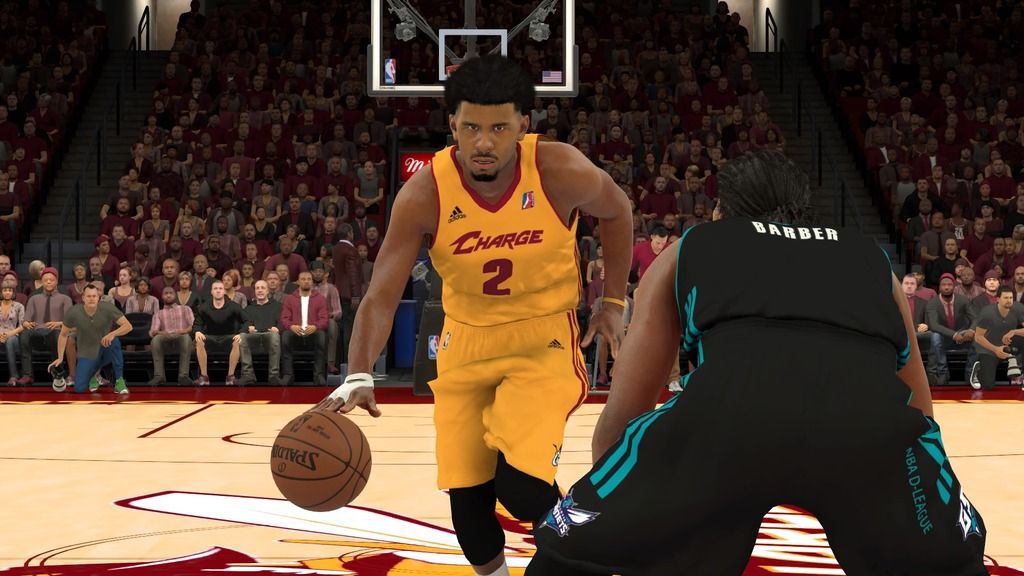 Redone player appeareances such as Henry Ellenson, Derrick Jones Jr., Davis Bertans & more: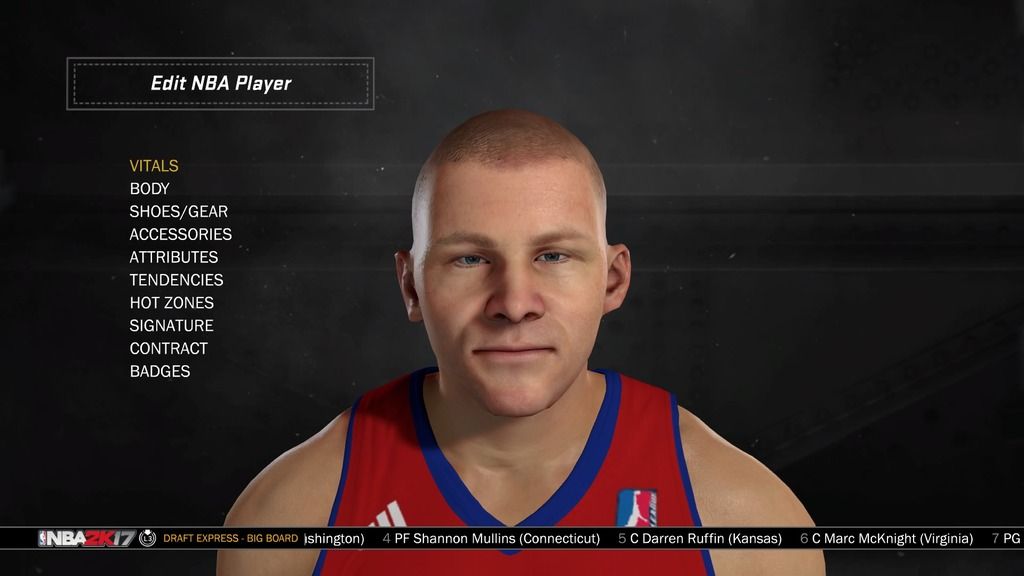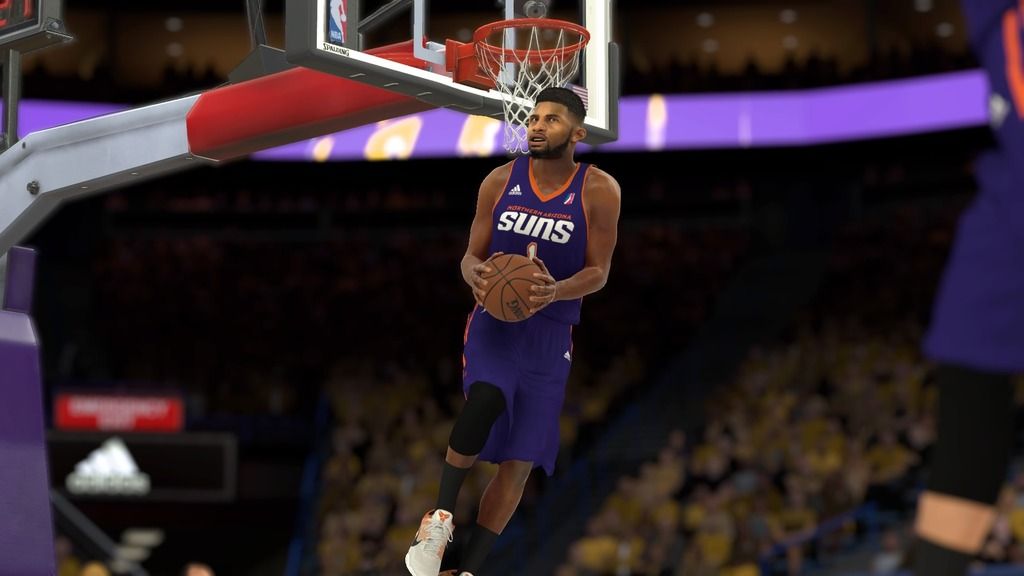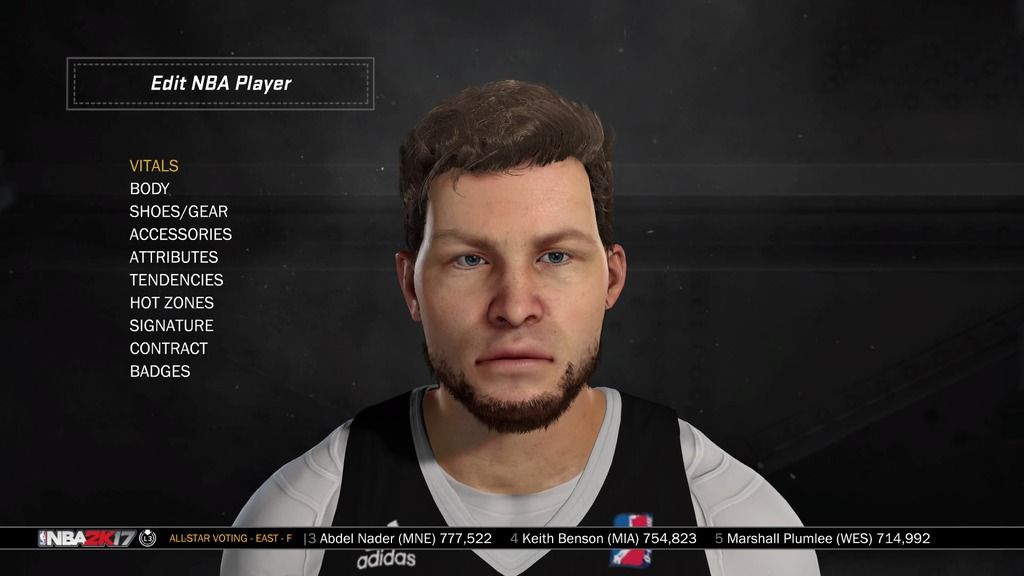 8 College Teams to fill out the league:
If you have any questions, concerns, tips, feel free to message me on:
Twitter: @SkillzFromThe6
YouTube: youtube.com/SkillzFromThe6
or PM on OS
Thanks,
- Skillz